Family Medicine Residency – Big Stone Gap

Residency at Lonesome Pine Hospital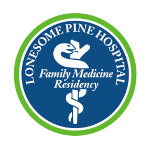 The Family Medicine Residency at Lonesome Pine Hospital gives residents the opportunity to train in rural community hospitals, as well as larger city settings across beautiful Southwest Virginia and Northeast Tennessee. This program gives residents a wide range of training opportunities through one-on-one experience with attending physicians. 
Working in a rural community means you'll have a diverse group of patients with unique health care needs. When your residency training is completed, you'll be well prepared to serve any community and care for diverse populations as a licensed physician. 
Watch the video below to learn more about our program's offerings and hear what the residents themselves have to say about their experience at the Lonesome Pine Family Medicine Residency. 
"Our program sets a strong foundation in Family Medicine but allows you to focus on your career goals with great mentorship from the faculty and staff, which always have your best interests in mind." 

– Dr. Laura Hernandez-Cruz, PGY-3
About our residency program
Deciding the next steps in your career isn't easy, so we want to share all of the unique opportunities this program has to offer. In addition to being a great place to work, there's plenty to discover in this mountain community. 
Salary & benefits
We are committed to providing our residents with competitive salaries, educational support, and an extensive range of benefits to ensure their well-being and professional growth. Take a look at this residency's salary and benefits.
Curriculum
Our 36-month training program includes core rotations in both outpatient and inpatient settings, primary care and specialty care. Inpatient and critical care training occurs at Bristol Regional Medical Center, a 288-bed facility that offers Level II trauma care, ICU, critical care and a variety of acute services.
Our curriculum allows you to design your residency training so it aligns with your career goals, whether your plans are for fellowship, hospitalist medicine or outpatient medicine. Some graduates of our program have gone on to attend fellowship training in emergency medicine, geriatrics and sports medicine.
We value people that learn and train with us. Nearly 70% of our program's graduates made the decision to continue working for Ballad Health in either a hospital or outpatient setting. 
Rotation & training locations
As a resident, you will work in a rural setting for primary care training, while also gaining invaluable experience from larger hospitals. In addition to your work at Lonesome Pine Hospital, you'll have the opportunity to work and diversify your experience at these other hospitals:
Holston Valley Medical Center – Residents would gain experience with robotic-assisted surgery with the da Vinci® and Mako SmartRobotics™ robotic systems. These less invasive surgical systems significantly reduce the recovery time and pain for patients.
Bristol Regional Medical Center – Residents would gain experience working at a Level 1 Trauma Center, as well as the opportunity to work with robotic-assisted surgeries.
Norton Community Hospital – The surgical services and amputation rehabilitation programs here would give residents diverse experience with patient recovery.
Ballad Health CVA Heart Institute, Bristol – Residents would work with the latest state-of-the-art technology used for the diagnosis and treatment of heart and vascular conditions.
Ballad Health Medical Associates ambulatory sites
Learn more about the curriculum.
Affiliation & accreditation
The Lonesome Pine Hospital Family Medicine Residency Program is accredited by the Accreditation Council for Graduate Medical Education (ACGME).
Lonesome Pine Hospital serves as a core site for the medical students of Lincoln Memorial University DeBusk College of Osteopathic Medicine and the University of Pikeville Kentucky College of Osteopathic Medicine.
Students who would like to secure an audition rotation with Lonesome Pine Hospital Family Medicine Residency Program must complete the Audition Rotation Application. Shadowing opportunities are available.
Leadership & current residents
Take a moment and get to know who you'll be learning from and working with in the Lonesome Pine Hospital Family Medicine Residency.
Additional program information
Continuity – Continuity training for patients of all ages, from birth to geriatrics, as well as obstetric patients, occurs longitudinally across all 3 years of training. Residents will establish a panel of pediatric and adult patients they follow during course of their residency. Residents will have OB continuity patients they follow throughout all stages of pregnancy, including delivery and post-natal care.
Home visits – Residents will provide home visits for qualified patients of our Family Medicine Residency Clinic.
Volunteer opportunities – A variety of community volunteer opportunities includes sports physical clinics, congregate meal services, free community-based clinics and health fairs. Our community partners include The Health Wagon and Mountain Empire Older Citizens.
Robust didactic curriculum – Resident didactics is held every Tuesday morning from 8 a.m.–noon and is required for all family medicine residents. Didactic curriculum includes AAFP board review series, Journal Club, morbidity and mortality review, billing and coding practices, physician wellness, patient safety, OMT, etc.
Physician mentor program – Each resident are paired up with a core faculty member upon entering the program. Physician mentors provide support for residents throughout their training, including research, quality improvement projects, board preparation, work life balance and more.
Availability & how to apply
Lonesome Pine Hospital offers six openings per year for new residents.
Applicants for the Lonesome Pine Hospital Family Medicine Residency Program must use ERAS to apply. Our program ID is 2216120C0.
Criteria for eligibility
Three letters of reference written within past 2 years
Dean's letter (MSPE)
COMLEX/USMLE step 1/2/PE or CE
Medical school transcript (LCME/COCA)
Curriculum vitae (CV) and/or personal statement
All applications will be reviewed, but preference will be given to those who have graduated from medical school within the past 8 years and have relevant clinical experience within last 2 years
Applications will only be accepted through ERAS
ECFMG certificate (if applicable)
Application end date is last week of December (TBD)
NO visas can be sponsored at this time
Three current letters of reference from preceptors aware of clinical skills (must be current – within two years – with preference for the most recent)
Dean's letter (MSPE)
Passing scores from COMLEX/USMLE step 1 and 2 (preference for step 3) and CE or PE
Medical school transcript
All applications will be reviewed, but preference will be given to those who have graduated from medical school within the past 8 years and have relevant clinical experience within last 2 years
Curriculum vitae (CV) and/or personal statement
Program director's letter, which must include:

All rotations completed pass or fall (evaluations will be required for all failed rotations)
Status/standing in the residency training program
In-service exam and/or in-training exam scores
Most recent family medicine milestones review
Completed Verification of Training form (if applicable)
ERAS documentation
ECFMG certificate (if applicable)
Why Ballad?
Nestled in the scenic Blue Ridge Mountains of Southwest Virginia, Big Stone Gap is a small community with four distinct seasons, thriving communities and a great place to work, play and live.
Come get to know us and our story.
Contact information
If you have any questions, please contact the Lonesome Pine Family Medicine Residency Program Office at (276) 679‑7457.
Contact Amanda Hall by email at Amanda.Hall@balladhealth.org or by mail at the following address:
96 15th Street, NW
MAB #1, Suite 106
Norton, VA 24273