Ballad Health is redefining rural health by investing in world-class clinical research, leading educational programs and advanced technology – all close to home.
Image
Pushing the boundaries of what's possible
Nationally recognized for our expertise, Ballad Health is building the next generation of inventive leaders and fostering a culture of curiosity in medicine.
We're dedicated to ensuring that the people of the Appalachian Highlands have access to the latest treatments and services available.
Clinical trial participants
Cutting-edge treatments available in our region
Students
Training in our facilities each year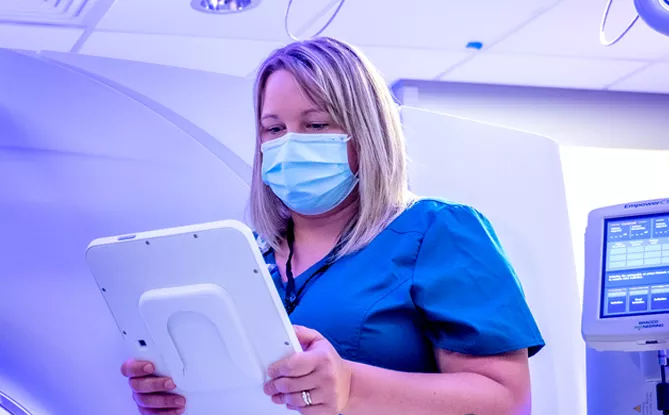 Clinical trials at Ballad Health
Clinical trials provide important research data for a wide range of conditions, specialties, drugs and treatments. Ballad Health is consistently a top enroller for clinical trials in the United States.

You can learn more about how to participate in one of our ongoing clinical trials by clicking the button below.
Contact us
Contact our research team at clinicaltrials@balladhealth.org or (423) 230-5615 if you have a question about clinical trials, research inquiries or partnerships.
If you're looking for information about residencies, student programs or continued medical education, you can reach out to our academic team by emailing academics@balladhealth.org.