Image

Image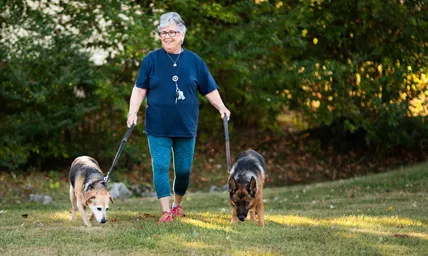 Orthopedic Conditions
Overview
Ballad Health offers a wide range of orthopedic services designed to help you get moving again.
Our orthopedic specialists are dedicated to providing high-quality, well-rounded care – from prevention and testing to treatment and rehabilitation.
Whether you're dealing with a hip fracture, sports-related injury or joint replacement, Ballad Health is here to get you the personalized care you need to get you back on track.
Experienced orthopedic specialists
Our team's approach ensures you can return to your lifestyle as quickly as possible.
You can rest assured that your care team has the experience, skills and knowledge to help you get the best results from treatment, physical therapy or surgery.
Conditions We Treat
Arthritis

Achilles tendinitis

Anterior cruciate ligament (ACL) tears

Back and neck pain

Broken bones or fractures

Bursitis

Carpal tunnel syndrome

Concussions

Elbow pain

Foot and ankle pain

Hip problems

Knee pain

Meniscus tear

Medial collateral ligament (MCL) tears

Osteoarthritis

Osteoporosis

Plantar fasciitis

Rotator cuff tear

Runner's knee

Sciatica

Shoulder pain

Sprains and strains

Tendonitis

Tennis elbow
What to expect
Orthopedic surgery and treatment at Ballad Health
Ballad Health's team of orthopedic doctors and surgeons is committed to get you the advanced care you need based on your condition and lifestyle.
Hand and arm specialists
Find expert care for your fingers, wrists, elbows and shoulders from certified hand therapists at our hand clinics throughout the Appalachian Highlands, as well as our outpatient rehabilitation centers.
We have specialized hand therapy centers in both Bristol Regional Medical Center and Holston Valley Medical Center.
Johnson Memorial Hospital in Abingdon has a fellowship-trained hand surgeon on staff for specialized hand procedures.
Guided exercises that help you move more easily and comfortably after an injury or surgery
Custom splint fittings, including dynamic splints that let an injured joint safely move as it heals
Resources about injury prevention, preparation for surgery and post-surgery recovery
Advanced surgical technology
Ballad Health is utilizing leading robotics technology for surgical procedures to give you faster recovery times, minimal scarring and shorter hospital stays.
If you're scheduling a knee replacement, your doctor may recommend robotic-assisted surgery using a robotic arm system. This service offers more presicion during yoru procedure and less pain associated with surgery.
Many of these robotic-assisted procedures are same-day surgeries, so you can get back to your regular life quicker with an easier recovery. At Ballad Health, you can get a total knee replacement and be home in the same day!
Book your next appointment online!
Click the button below to view our online scheduler. You can search for a doctor by name, location gender or language. Find the provider who's right for you and select your reason for visit.
Learn more
To find out more about Ballad Health's orthopedic services, you can call:
Bristol Regional orthopedic services – Emily Nutter, (423) 844-4308
Holston Valley orthopedic services – Jamie Moore, (423) 224-5559
Johnson City Medical Center orthopedic services – Misty Jenkins, (423) 431-6937
Johnston Memorial orthopedic services – Rebecca Smith, (276) 258-3453
Laughlin / Greeneville Orthopedic Clinic – Ann Neal, (423) 431-2376
Smyth County Community orthopedic services – Nicole Reasor, (276) 378-2063
Sycamore Shoals orthopedic services – Lisa Hayes, (423) 542-1394
If the hospital closest to you isn't listed above, please call (423) 431-6937 for more information.