Internal Medicine Residency – Norton
About the residency program
Norton Community Hospital is a not-for-profit, 129-bed acute care facility that has served rural Southwest Virginia and Southeastern Kentucky since 1949.
As the largest healthcare facility in the coalfield region, Norton Community Hospital provides a wide array of services through highly trained physicians and support team members. Our team approach to healthcare reflects our commitment to keep our patients at the center of everything we do.
In 1997, our leaders shared a vision to train medical students and residents to become local physicians, and so, by August 1999, we were named a core site for Pikeville College School of Osteopathic Medicine (PCSOM), and the first group of third-year medical students arrived. In 2001, the vision became an even greater reality with the opening of a dedicated internal medicine residency program at Norton Community.
Our program today
The IM program received accreditation from the ACGME July 1, 2016.  The program offers a total of 27 slots, taking 9 interns each year.   Residents play a crucial part in the health care provided in the region both in the hospital and in the resident clinic.  Our program offers a unique internal medicine residency experience that blends training at a rural acute care center, Norton Community Hospital, and urban tertiary care centers like Holston Valley Medical Center and Bristol Regional Medical Center.
The clinical experience is complimented by daily teaching rounds, morning report/grand rounds, journal club, ambulatory lectures, morbidity and mortality club, clinical case references, board review, and other self-directed learning activities.
The program utilizes testing bank questions from New England Journal of Medicine, MKSAP, and Challenger.  Quality improvement education is provided through Institute for Healthcare Improvement (IHI).
Curriculum
The program features a traditional IM track and emphasis may be tailored for individual residents depending upon their future practice area of interest. The resident may choose the most popular focus as a hospitalist, traditional practice or out-patient practice in internal medicine.
The strength of the residency program is its hands-on approach with direct responsibility in patient care. Enthusiasm for teaching – from physicians to support staff to administration – results in a supportive, family-like atmosphere that is very conducive to learning.
Core rotations are completed at Norton Community Hospital, with subspecialty rotations available with affiliates in Northeast Tennessee.
Residents spend one-half day a week in an ambulatory medical clinic following their own patients throughout the course of the residency.
Learn more about the curriculum.
Learn more about salary and benefits.
Our program Director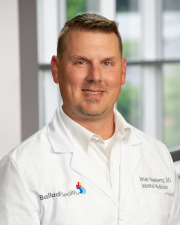 Brian Newberry, DO
Program Director
Training facility
Norton Community Hospital takes great pride in training young physicians for our rural, medically underserved area.  This dedication has resulted in an increase in quality primary care for Southwest Virginia, surrounding areas, and the growth of our institution.
Specialties at our hospital include:
A pulmonary critical care physician
Black Lung Clinic
Cardiology
Orthopedics
General surgery
New A/V system in didactic room, which allows specialist to lecture from other locations
Resident wellness curriculum, with one half-day a block set aside for resident wellness
After residency
The majority of the residents who graduate from our program become hospitalists; however, we have had several residents successfully enter fellowships, including cardiology, hospice and palliative care, infectious disease, nephrology and more.
Norton Community Internal Medicine Residency can help prepare you for whichever path you choose.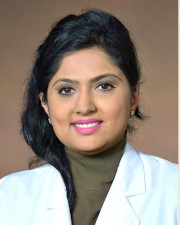 "As a resident physician at Norton Community Hospital, I was taught acute inpatient medicine with supervised autonomy. Today, as a fellow physician specializing in infectious diseases, I feel proficient in treating any ailment with confidence"
"My career goal prior to and throughout medical training has been to provide care for cancer patients. After interviewing at the Norton Community Hospital internal medicine program, I immediately felt Dr. Bentley and the medical education administration were invested and supportive of my goal, even prior to starting as an intern."
"I continued to have this unwavering support as I navigated the learning curve of intern year, chose diverse electives in my area of interest during second year and developed leadership skills as chief during my third year. Navigating the care of patients with limited resources is a unique benefit to Norton Community Hospital's program, with the support of attending physicians who care about the art of medicine and the importance of integrating humanism into the typical internal medicine curriculum." -Dr. Sara Sadiq-Ali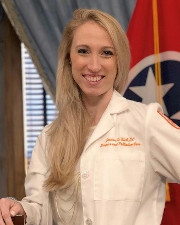 With the flexibility of diversifying rotations and the autonomy of a smaller program, I was able to work on a variety of research projects, learn in many different hospital settings and appreciate the value of consulting physicians. These experiences at Norton Community Hospital inspired me to not only pursue a hematology/oncology fellowship, but to continue training in what some patients need more than medicine – supportive care. I finished a palliative care fellowship at the University of Tennessee and look forward to completing my hematology/oncology fellowship at the same institution, thanks to my foundation of medicine built at Norton Community Hospital." -Dr. Jessica Rich Davis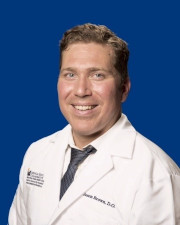 "A common misconception about smaller or more rural programs is that they leave residents underprepared for specialty training. On the contrary, my experience at Norton Community Hospital forced me to critically think and act in a patient's best interest, when a specialty was not readily available. I became a better-rounded physician because of these situations, and they have served me well in my years since leaving." -Dr. Jason Brown
Availability
Internal medicine residency program – 9 positions per year
Current Faculty

Cardiology

Herbert Ladley, MD

Sherryl Croitor, MD

CCU

Bruce Grover, MD

Emergency Medicine

Chris Bruner, DO

Endocrinology

Matthew Beasey, MD
Ryan Kennedy, MD

Family Practice

Matt Wilson, MD
Heath Cook, DO

Gastroenterology

Aaron Hood, DO

Hematology/oncology

Tamara Musgrave, MD
Harish Madala, MD

Hospitalists

Marissa Vito Cruz, MD
Jill Couch, DO
Pushkas Gopalan, MD

ICU

Elie Nader, MD

Infectious Disease

Hiren Patel, MD
Matthew Krolikowski, MD

Nephrology

Stephen Butler, MD
Abrar Ahmad, MD
Duc Qui Vu, MD
Tapasi Chowdhury Saha, MD
Sath Poobalasingham, MD

Neurology

Michael Dew, MD
Otakar Krcal, MD

Pulmonology

Vishal Raj, MD
Elie Nader, MD

Rheumatology

Christopher Morris, MD
Gerald Falasca, MD

Affiliate Hospitals

Indian Path Medical Center
Johnston Memorial Hospital
Johnson City Medical Center
Dickenson Community Hospital

To apply
Applicants for the Internal Medicine Residency Program must use ERAS to apply. Our number is: 1405100437.
Criteria for traditional/medical student eligibility
Three letters of reference
Dean's letter (MSPE)
COMLEX/USMLE step 1/2/PE or CE
Medical school transcript (LCME/COCA)
Curriculum vitae (CV) and/or personal statement
Applicants must have graduated medical school within the last five years, preference will be given to those who have completed medical school in the last two years
Applications will only be accepted through ERAS
ECFMG certificate (if applicable)
Application end date is last week of December (TBD)
NO visas can be sponsored at this time
Criteria for transfer resident eligibility
Three current letters of reference from preceptors aware of clinical skills (must be current – within two years – with preference for the most recent)
Dean's letter (MSPE)
Passing scores from COMLEX/USMLE step 1 and 2 (preference for step 3) and CE or PE
Medical school transcript
Curriculum vitae (CV) and/or personal statement
Applicants must have graduated medical school within the last five years, preference will be given to those who have completed medical school in the last two years
Program director's letter. Must include:

All rotations completed pass or fall (evaluations will be required for all failed rotations)
Status/standing in the residency training program
In-service exam and/or in-training exam scores
Most recent internal medicine milestones review
Completed Verification of Training form (if applicable)
ERAS documentation
ECFMG certificate (if applicable)
Contact information
If you have any questions, please contact the Norton Community Hospital Graduate Medical Education Office at (276) 679-3488.
Contact Tammy Stanley by email at Tammy.Stanley@balladhealth.org or by mail at the following address: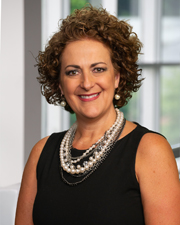 Tammy V. Stanley
Internal Medicine Residency Program Manager
Norton Community Hospital
96 15th Street, NW
MAB #1, Suite 106
Norton, VA 24273
(276) 679-3488
Other numbers
Fax: (276) 679-1500