What Your Donations Support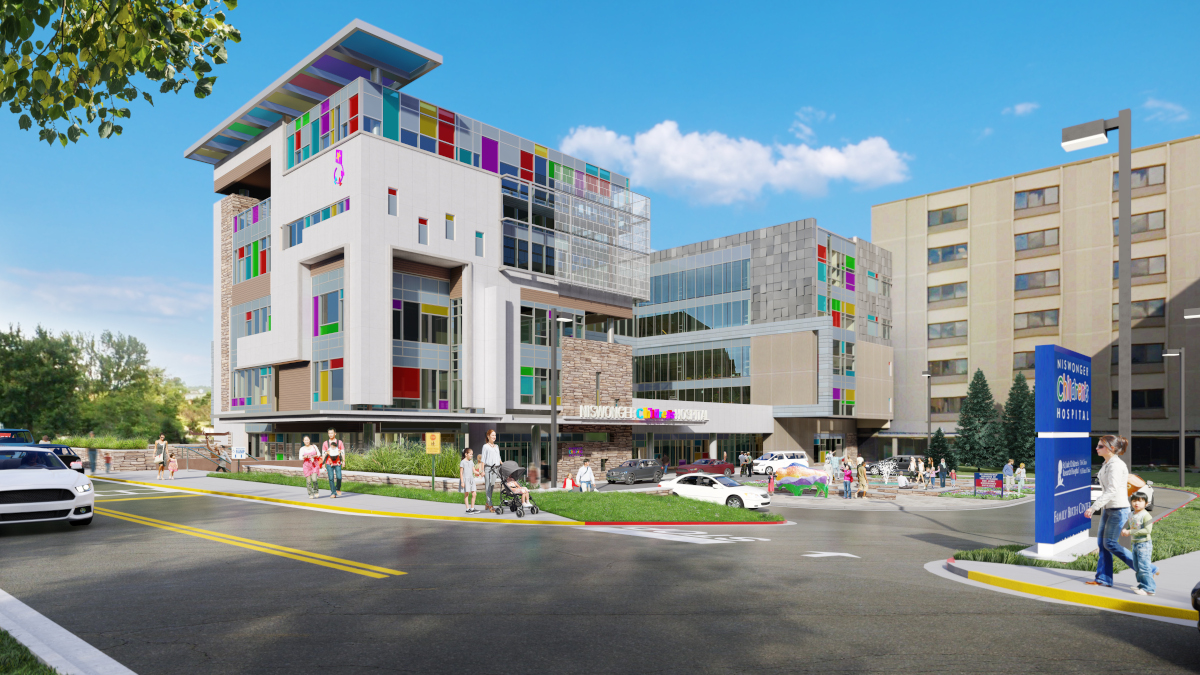 Visualization of the future expansion of Niswonger Children's Hospital. This image is not an actual rendering.
Where you can make a difference
The Ballad Health Foundation supports several different causes that help countless patients and families in the Appalachian Highlands.
You make a difference by directing your gift to a cause that is meaningful to you, such as:
Patient assistance programs
Community health
Local hospitals
Niswonger Children's Network
The Ballad Health Niswonger Children's Network is a regional system of care that marks the next phase in high standards of healthcare and well-being – and the start of brighter futures – for children across the Appalachian Highlands.
The Niswonger Children's Network is launching and sponsoring healthcare and community outreach programs throughout our region to deliver high-quality care for all children beyond just our hospital walls.
The Niswonger Children's Network Fund
We're proud to say that the people of our region have always stood ready to help local children receive the care they need. They did so in 2009 when our community came together to build Niswonger Children's Hospital, and they do the same today – through their generous support of the Niswonger Children's Network Fund.
The Niswonger Children's Network Fund provides the resources that help produce healthy outcomes for our region's children.
Supporting children's care at Ballad Health allows us to serve local families through:
Leading facilities and advanced equipment
Community health and wellness initiatives that promote healthy lifestyles
Recruiting and retaining the best physicians to offer high-quality care close to home
Ensuring access to care through the Niswonger Children's Hospital Endowment
Niswonger Children's Hospital
Niswonger Children's Hospital is the region's only hospital dedicated to babies, children and teens.
The Ballad Health Foundation is actively seeking community partners who will help us underwrtie the cost of constructing the $30 million two-story addition on top of Niswonger Children's Hospital. This addition will support children and mothers through the creation of a Regional Center for Perinatal and Neonatal Care, as well as a Regional Center for Pediatric Specialties.
All donations can help provide a longstanding impact on our region. Investment in the $50,000 to $5 million range can receive permanent recognition within named spaces in the hospital.
Children's Miracle Network Hospitals affiliate
Children's Miracle Network Hospitals is a national network of nearly 200 leading children's hospitals dedicated to saving and improving the lives of children.
Niswonger Children's Hospital is the regional affiliate of Children's Miracle Network Hospitals.
Kingsport Center for Women and Babies
The conversion of Indian Path Community Hospital into a specialty hospital for women and babies is a vital priority of Ballad Health.
The foundation is working with philanthropically-minded business and community leaders to secure up to $10 million to complete and equip a better place for mothers and babies in Kingsport
In addition to the Barbara Humphrey's Family Birthing Center, this facility will also house a new pediatric emergency department for the Kingsport community.
We appreciate all support from our community to help us reach our goal in this project. Ballad Health will recognize donors in the $50,000 to $5 million range with permanent named spaces within the facility.
Patient assistance
Patient assistance funds help our patients who are experiencing financial distress during an already challenging time.
Support this program enables us to assist our patients with:
Gas vouchers and taxi fares
Non-covered medications
Nutritional expenses
Housing bills
Hospice program
Our hospice patients and families often have needs that aren't covered by traditional medical insurance.
By supporting this program, you're helping ease a family's journey through the unexpected needs of hospice care.
Innovation and research
Ballad Health is proud to be a leader in clinical research and technology.
By investing in medical research and clinical trials, we can ensure that all our patients are always receiving the most effective care possible. This investment has enabled us to bring advanced treatment options to our rural communities.
This data also helps us measure our impact – identifying where community needs exist and which interventions are the most successful.
Ballad Health is leading innovation in a variety of areas:
Cardiology
Oncology
Behabioral Health
Pediatrics
Orthopedics
Community Health Fund
The Community Health Fund supports our vision for community health transformation.
By supporting this fund, you can assist us in:
Reducing rates of tobacco use
Increasing physical activity
Decreasing obesity rates
Reducing substance abuse
Reducing the rate of babies born addicted to drugs (NAS)
Support your favorite cause
There are many ways to make a gift, such as honorary and memorial gifts, planned giving, and more.
Learn more about the many ways you can donate.
If you have questions about the foundation, planned giving or a contribution, you can email us at foundation@balladhealth.org or call us at (423) 302-3131.