Tuesday, Jul 25, 2023
Veteran nurse leader selected to serve as chief operating officer for Holston Valley Medical Center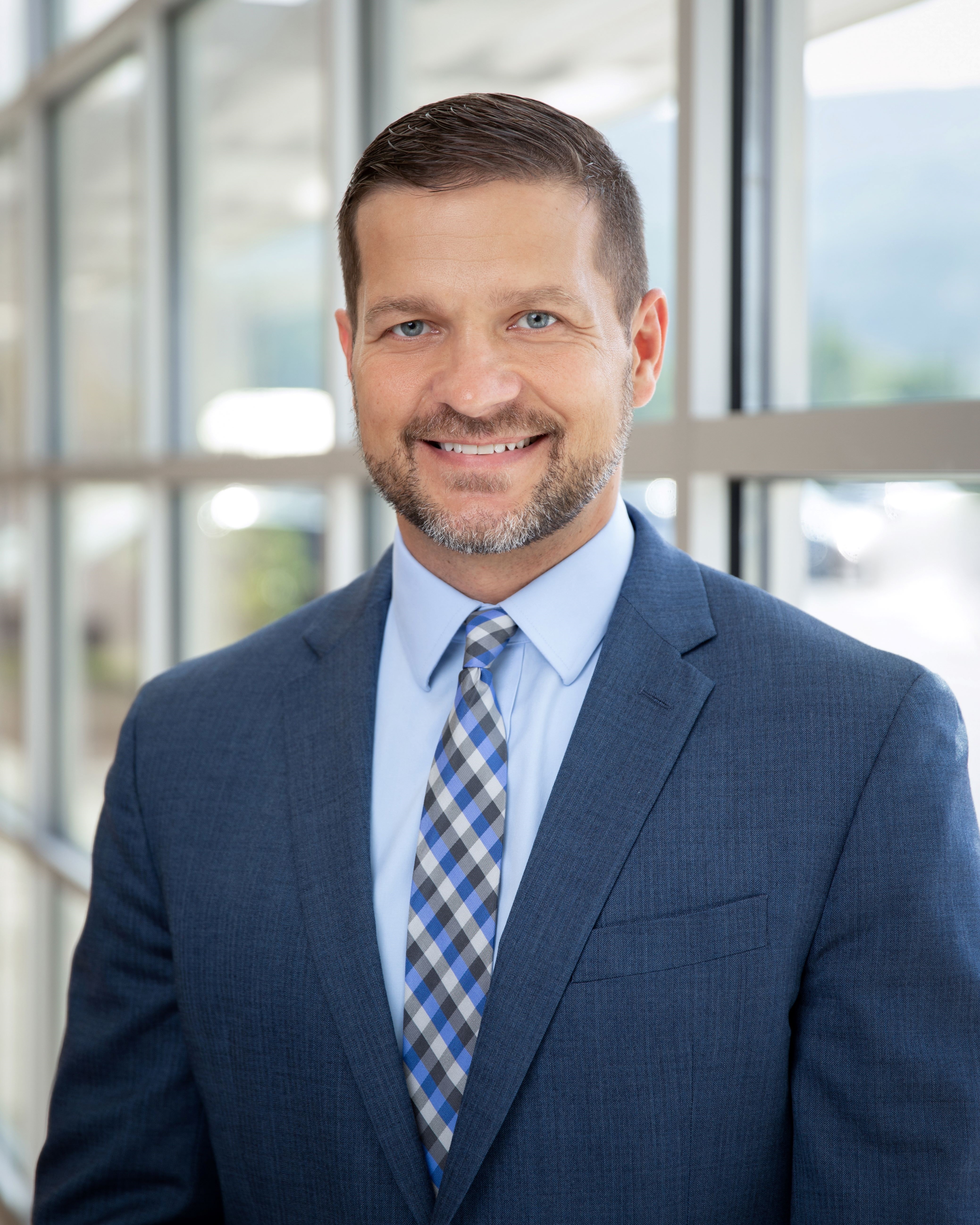 Mitch Kennedy, an accomplished hospital executive and nurse leader with more than 30 years of experience serving in Ballad Health hospitals, has been selected to serve as the chief operating officer at Holston Valley Medical Center. 
In his new role, Kennedy oversees day-to-day operations of the hospital and provides strategic direction and operational leadership. He will be actively involved in service line management and growth, including those for neuroscience, cardiovascular services and orthopedics, in addition to collaborating with executive leaders and medical staff to identify opportunities to improve quality and patient satisfaction. 
"I am honored to be selected for this prestigious role, and I'm grateful to join such a strong leadership team at Holston Valley, as we work together to continue our legacy of delivering exceptional care to the Kingsport community," Kennedy said. 
"I look forward to embracing this leadership role and harnessing the collective talents of our team members to enhance the quality of care and elevate the patient experience in Kingsport. Together, we will lead Holston Valley to a successful future that inspires trust and delivers exceptional care to our community."
Prior to being selected for this role, Kennedy served a successful tenure as the administrator for Lee County Community Hospital and Lonesome Pine Hospital. In that role, he oversaw facility-specific operations, strategies and initiatives at both facilities. His resume also includes time serving as the chief operating officer for Norton Community Hospital, Lonesome Pine and Dickenson Community Hospital. 
"Mitch has demonstrated a strong work ethic and a passion for patient care throughout his career," said Rebecca Beck, CEO of Holston Valley and Indian Path Community Hospital. "We are excited to have him join our team at Holston Valley, and we look forward to his continued growth as a leader in healthcare. He brings a wealth of value to our hospital with his passion for serving patients and his years of experience working as a clinician and hospital executive. 
"Together, we'll strive to continue making Holston Valley one of the state's leading hospitals, following a well-earned legacy cemented by our current status as the No. 9 hospital in the state of Tennessee, as named by U.S. News & World Report, and our multiple high-level accolades by U.S. News, Quantros, the American Heart Association and others are further testaments to the decades of top-level care available here. Mitch's continued attention to patient care and quality will surely help us reach new heights, and we all look forward to making healthcare in the Kingsport community even better." 
Kennedy's career accomplishments include helping lead the reopening of Lee County Community Hospital in 2021 – one of the only rural hospitals in the nation to reopen after closing nearly a decade ago. Now a successful critical access hospital, Lee County Community is a 10-bed modernized medical facility, specifically designed to meet the needs of its community with services in emergency medicine, primary care and laboratory services, physical therapy, care coordination and more. Kennedy also served as the project lead on a $12 million surgery addition to Norton Community Hospital and assisted in the recruitment of multiple physician specialties to Southwest Virginia, including general surgery, orthopedics and pulmonology. 
"Mitch brings years of real clinical experience to this leadership role," said Chad Couch, MD, president of Ballad Health's Northern Region. "That experience is invaluable, as Mitch has proven himself as a thoughtful and effective leader within our health system. He has the confidence and support from our executive team, and we look forward to seeing him serve our patients and team at Holston Valley." 
Kennedy began his healthcare career as a surgical technician at Norton Community Hospital, later working at Holston Valley as a nurse in the cardiovascular intensive care unit before being named the regional director of surgical services for legacy Mountain States Health Alliance's Virginia operations. He later served as chief nursing officer and assistant administrator for Norton Community Hospital, where he was responsible for all clinical operations in the 129-bed facility, including 11 critical access beds. 
Among Kennedy's awards and recognitions, he has earned the Scott and Nikki Niswonger Servant's Heart Award, which is Ballad Health's most prestigious award for team members who model the philosophy of patient-centered care. He's also earned a Most Distinguished Alumni Award from Mountain Empire Community College and been named a Top 5 CNO for the Commonwealth of Virginia. 
Kennedy completed the operating room specialist course for the U.S. Army Reserves and later earned his associate degree in nursing from Mountain Empire Community College, bachelor's degree from Virginia Commonwealth University and master's degree from King University. 
Ballad Health will begin conducting a search to select a replacement for Kennedy's position in Southwest Virginia.