Image

Image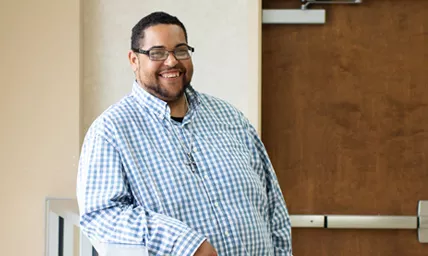 Nutrition & Weight Health
Overview
Improving your eating habits can give you more control over your own health by helping you prevent or treat disease and maintain a healthy weight.
Ballad Health offers nutrition counseling and weight loss therapy services to guide and support you as you work toward a healthier lifestyle. Our highly skilled nutritionists and dieticians will develop a personalized approach for your nutrition management.
Conditions We Treat
Eating disorders, including anorexia and bulemia

Failure to thrive (FTT)

Food allergies or intolerances

High blood pressure

High cholesterol

Hypo/hyperglycemia

Irritable bowel syndrome (IBS)

Low blood sugar

Malnutrition

Weight issue or obesity

Prediabetes

Trouble swallowing
What to expect
Nutrition and weight loss services
Bariatric surgery
Bariatric surgery – also known as weight loss surgery – can make it easier for you to manage a healthy lifestyle.
Weight loss surgery is combined with a comprehensive diet and exercise plan to ensure that you not only lose weight post-surgery but are also able to maintain the weight loss.
Learn more about Ballad Health's nationally accredited bariatric surgery program.
Medical nutrition therapy (MNT)
Ballad Health's network of registered dietician nutritionists are here to help you develop a unique care plan that will guide you through identifying the right foods that match your lifestyle and health condition.
Learn more about nutrition counseling.
Other resources