Image

Image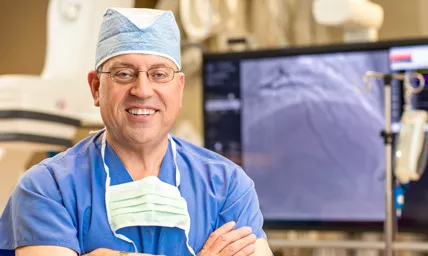 Heart & Vascular Conditions
Overview
Stay close to home for nationally recognized, award-winning care.
When it comes to cardiovascular care, you want a specialist with expertise and experience – someone involved in the most advanced research, who practices the latest innovative techniques and treatments.
Ballad Health's cardiovascular specialists bring all that and more to our region, which means our patients have access to groundbreaking treatment options that are not available at other hospitals or health systems.
Our extensive network of highly trained cardiologists, surgeons and advanced practice providers work to ensure you or a loved one has access to every service you need to get well and stay healthy, whether that means state of the art preventative care; testing and treatment for cardiovascular conditions; or heart, lung and vascular surgery.
Conditions We Treat
Acute coronary syndrome

Aneurysms of the aorta and other vessels

Aortic valve disorders

Atrial fibrillation and flutter

Atrial septal defect/patent foramen ovale

Cardiogenic shock

Cardiomyopathy

Carotid artery disease

Chest pain

Congestive heart failure

Congenital heart defects in adults

Coronary artery disease

Heart attack

Heart health and disease prevention

Heart arrhythmias (rhythm disorders)

Lung tumors

Lipid disorders

Mitral valve disorders

Mesenteric and renal artery stenosis

Myocarditis

Palpitations

Pericardial disease

Peripheral vascular disease

Pulmonary embolism/deep vein thrombosis

Pulmonary hypertension

Stroke

Syncope

Thoracic aortic aneurysms

Valvular heart disease

Venous thrombosis
What to expect
Cardiovascular services and treatments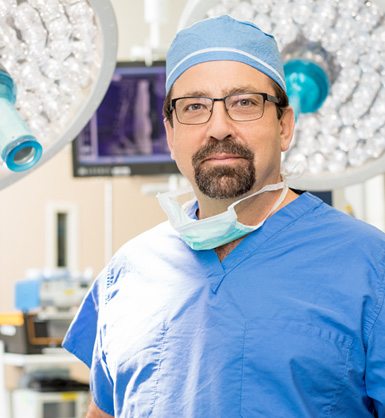 With our commitment to patient-centered care, Ballad Health provides expert evaluations and comprehensive treatments for virtually all heart and vascular conditions, as well as effective disease prevention and optimal long-term disease management.
Heart health and prevention services that help you keep your heart in good shape
Coronary artery disease detection and treatment
Diagnosis and treatment of congestive heart failure
Advanced treatment and management with your heart's electrical system (electrophysiology)
World-renowned carotid artery stenting and other interventional peripheral vascular disease management/intervention
Interventional cardiology with catheter-based treatment of coronary and valvular heart disease, including coronary stenting, transcatheter aortic valve replacement (TAVR) and MitraClip™
Level one heart attack network to improve access to rapid treatment throughout the region
Advanced heart surgery, vascular surgery and cardiothoracic/thoracic surgery, including minimally invasive surgery, catheter-based options and technologically advanced robotic-assisted surgery
Lipid clinic to help you manage high cholesterol
Intensive and traditional cardiac rehabilitation to restore your health after surgery or a major heart condition
CVA Heart Institute
With over a dozen office locations throughout the Appalachian Highlands, the Ballad Health CVA Heart Institute connects patients to an extensive network of cardiologists, surgeons and cardiovascular specialists.
Ballad Health CVA Heart Institute utilizes the latest innovative techniques and state-of-the-art technology to provide groundbreaking treatment options that you won't find at other health systems.
Our nationally-recognized clinics collaborate closely with our hospitals to ensure that every patient gets the best care possible.
Advanced robotic-assisted surgery
Ballad Health surgeons also offer robotic-assisted surgery for many minimally invasive cardiovascular procedures.
Robotic-assisted surgery offers several benefits for patients, such as better-quality outcomes, less surgical pain and shorter hospital stays.
Learn more about robotic-assisted surgery.
Cardiovascular research and clinical trials
Ballad Health participates in cutting edge research to help bring advanced treatment options to our region. You may qualify for clinical trial participation in one of our facilities. Ask your doctor if you are eligible for any current studies or clinical trials.
Learn more about clinical trials at Ballad Health.
Patient Stories
I live an abundant and full life thanks to the cardiac care I receive at Ballad Health.