Dr. Matthew Loos
Chief Academic Officer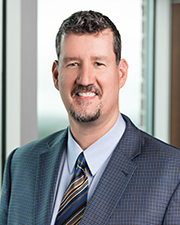 Matthew Loos, MD, is Ballad Health's Chief Academic Officer, overseeing academic programs and partnerships as well as graduate medical education programs.
Dr. Loos has served as Chief Medical Officer of Ballad Health's Washington County (Tenn.) market since 2016 and will also continue in that role on an interim basis while a search is conducted for his replacement.
He is board-certified in general surgery. He received his undergraduate degree from the University of Colorado, his medical degree from the University of Colorado School of Medicine and his masters of business administration from Auburn University.
Dr. Loos is a Fellow of the American College of Surgeons.