Julie Bennett
Vice President & General Counsel, Bristol Motor Speedway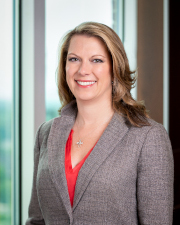 Julie Bennett is an executive and corporate attorney for a premier sports and entertainment venue. She is Vice President and General Counsel for Bristol Motor Speedway (BMS). In addition to her legal duties, Julie oversees government relations and leads several strategic initiatives.
Prior to working with BMS, Julie was a partner with Hunter, Smith and Davis law firm.
Julie is a former Vice-Chair of the Wellmont Health System Board, Chairwoman of the Board for the Kingsport Chamber of Commerce and is actively involved in many other local organizations such as the Kingsport Economic Development Board, First Broad Street United Methodist Church and Speedway Children's Charities.
Julie is a graduate of Auburn University and the Mercer University Walter F. George School of Law.