Monday, Aug 14, 2023
Dr. Jamie Bartley selected to serve as chief medical officer at Bristol Regional Medical Center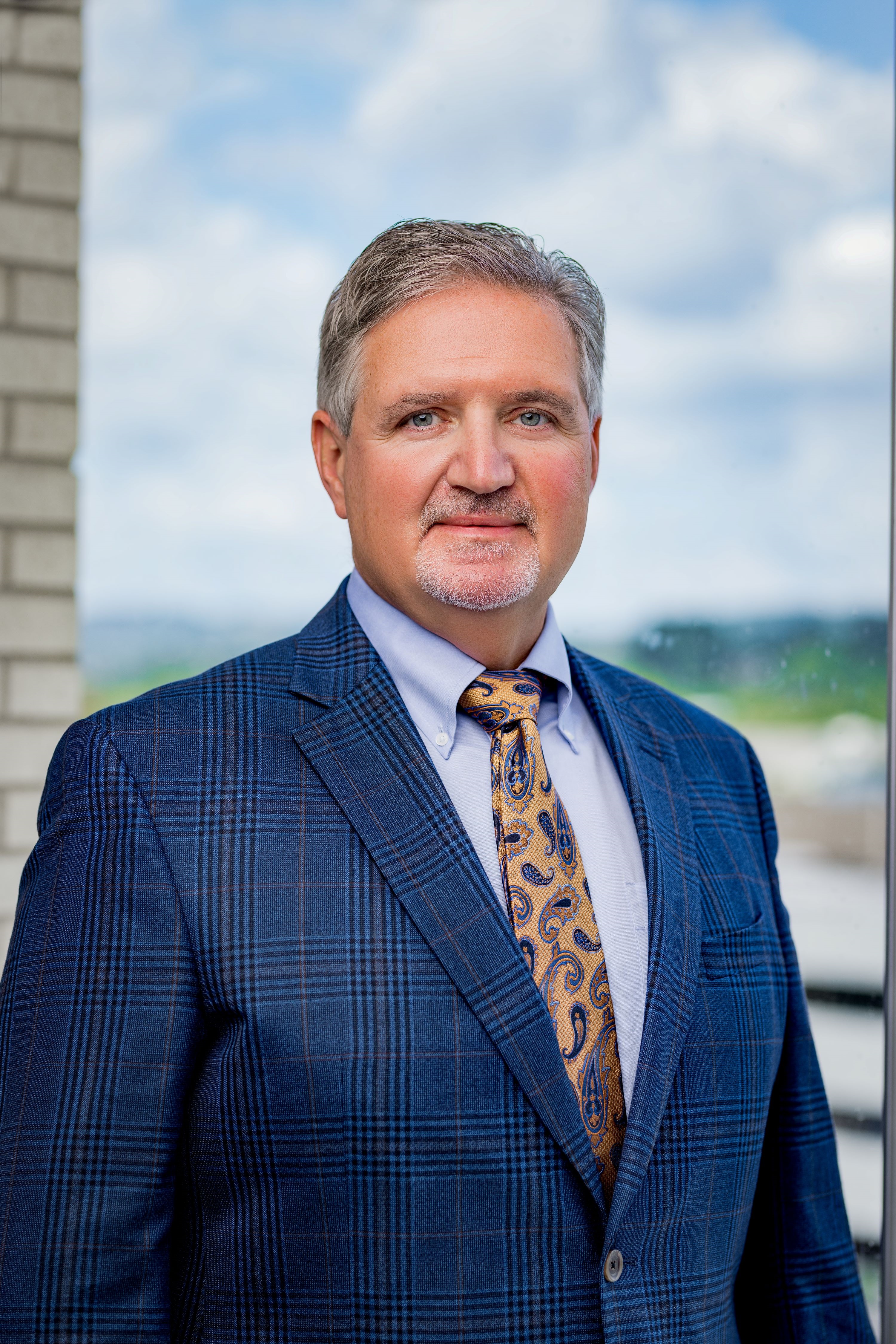 Ballad Health has named Jamie Bartley, DO, a local healthcare leader with more than 15 years of leadership experience, to serve as chief medical officer of Bristol Regional Medical Center.
Dr. Bartley will lead the medical staff of the 312-bed hospital that serves Northeast Tennessee and Southwest Virginia. He will work closely with John Jeter, chief executive officer of Bristol Regional Medical Center, and Dr. Chad Couch, president of Ballad Health's Northern Region, to strengthen relationships with members of the medical staff and ensure the organization's commitment to its mission to delivering the best possible care to its patients.
"I'm excited to embrace this opportunity to serve the Bristol community and continue this hospital's legacy of providing award-winning care," said Dr. Bartley, who began his new role on Monday, Aug. 14. "I am grateful to Ballad Health's leadership and the Bristol Regional Medical Center board of directors for entrusting me to succeed in this role.
"I'm looking forward to working more closely with the exceptional physicians and medical staff at Bristol Regional, and together, upholding the highest standards of healthcare excellence while embracing innovation and compassion on behalf of our patients."
Dr. Bartley most recently served as the medical director for Ballad Health Medical Associates' hospitalist service line. In that role, he managed the medical care provided by hospitalists within the medical group and was responsible for clinical oversight, quality improvement and compliance. He was also a champion within the regional medical group for the integration of the Epic electronic medical health record and helped develop the system's hospitalist governance council. Among those roles, Dr. Bartley also served as the medical director for transitional care at Indian Path Community Hospital.
"Dr. Bartley is a proven leader in our community and an exceptional physician," Jeter said. "Dr. Bartley's unwavering commitment to patient-centered care, exceptional leadership skills and deep understanding of our community's healthcare needs stood out remarkably. We are confident that, under his guidance, our medical team will flourish, and our commitment to delivering compassionate, high-quality healthcare will reach new heights."
Dr. Bartley began his professional career in 2006 at Pikeville Medical Center and served as medical director of hospitalist services from 2007 until 2015. During his tenure, he managed hospitalist recruiting, which grew from three to 20 providers, and oversaw a family practice teaching service.
"We are delighted to welcome Dr. Bartley to the Bristol Regional Medical Center family," said Jerry Kirk, chairman of Bristol Regional Medical Center's community board. "The selection process was guided by our commitment to find an exemplary physician leader who shares our passion for exceptional patient care and embodies the values that define our institution. We look forward to the positive impact and transformative advancements that Dr. Bartley will bring as the new chief medical officer."
Dr. Bartley's teaching resume includes a two-year tenure as the interim director of internal medicine for the Kentucky College of Osteopathic Medicine, where he gave internal medicine guest lectures and earned an adjunct teaching faculty of the year award.
In 2018, Dr. Bartley joined Ballad Health, serving as the hospitalist service site director at Indian Path.
"Dr. Bartley understands the health of this region, and he is deeply passionate about providing high-quality care to every patient who enters Bristol Regional Medical Center," Dr. Couch said. "His experience leading hospitalist efforts and his service on multiple task forces and clinical committees make him an excellent fit to lead, as we continue to advance the care and services offered at Bristol Regional."
Dr. Bartley has been assigned to serve on multiple committees within Ballad Health, including the Clinical Council, the Bylaws Task Force and the System Sepsis Committee, among others.
Dr. Bartley earned a bachelor's degree in chemistry from Pikeville College and attended the University of Pikeville College of Osteopathic Medicine to earn his medical degree. He completed his medical residency at East Tennessee State University, and he is currently working to complete a physician executive master's degree in business administration from the University of Tennessee's Haslam College of Business.
"Dr. Bartley has worked extensively within Ballad Health hospitals, as well as in other area hospitals, which gives him a unique perspective on healthcare in the region," said Kate Moloney, DO, an infectious disease physician who serves as the medical staff president and chairman for Bristol Regional. "He has been involved in multiple committees and has led the implementation of services such as transitional care clinics and physician-nurse rounds. He brings a great deal of experience to Bristol Regional Medical Center, and the medical staff look forward to having the opportunity to work with him and continue to strengthen communication and relations between team members, the medical staff and administration."
Dr. Bartley is board-certified by the American Board of Internal Medicine, and he is a member of the Society of Hospital Medicine, the American College of Physicians and the American College of Healthcare Executives.