Tuesday, Aug 15, 2023
Ballad Health strengthens facility leadership with new chief medical officer structure
Restructure includes addition of new physician leader in three community hospitals
Ballad Health is announcing a new chief medical officer structure for its Southern Region, further strengthening the system's physician leadership.
The restructure ensures each of the Southern Region's 10 facilities is represented by a chief medical officer:
"Chief medical officers are vital to our physician leadership teams, as these individuals are essential to developing a medical strategy to align with our goals and objectives as a healthcare system," said Lisa Carter, president of Ballad Health's Southern Region. "With a strong team of CMOs across our region, we are able to ensure a high standard of care in every patient care setting in the Ballad Health footprint, and elevating quality leaders will enable us to meet that goal."
Dr. Seth Brown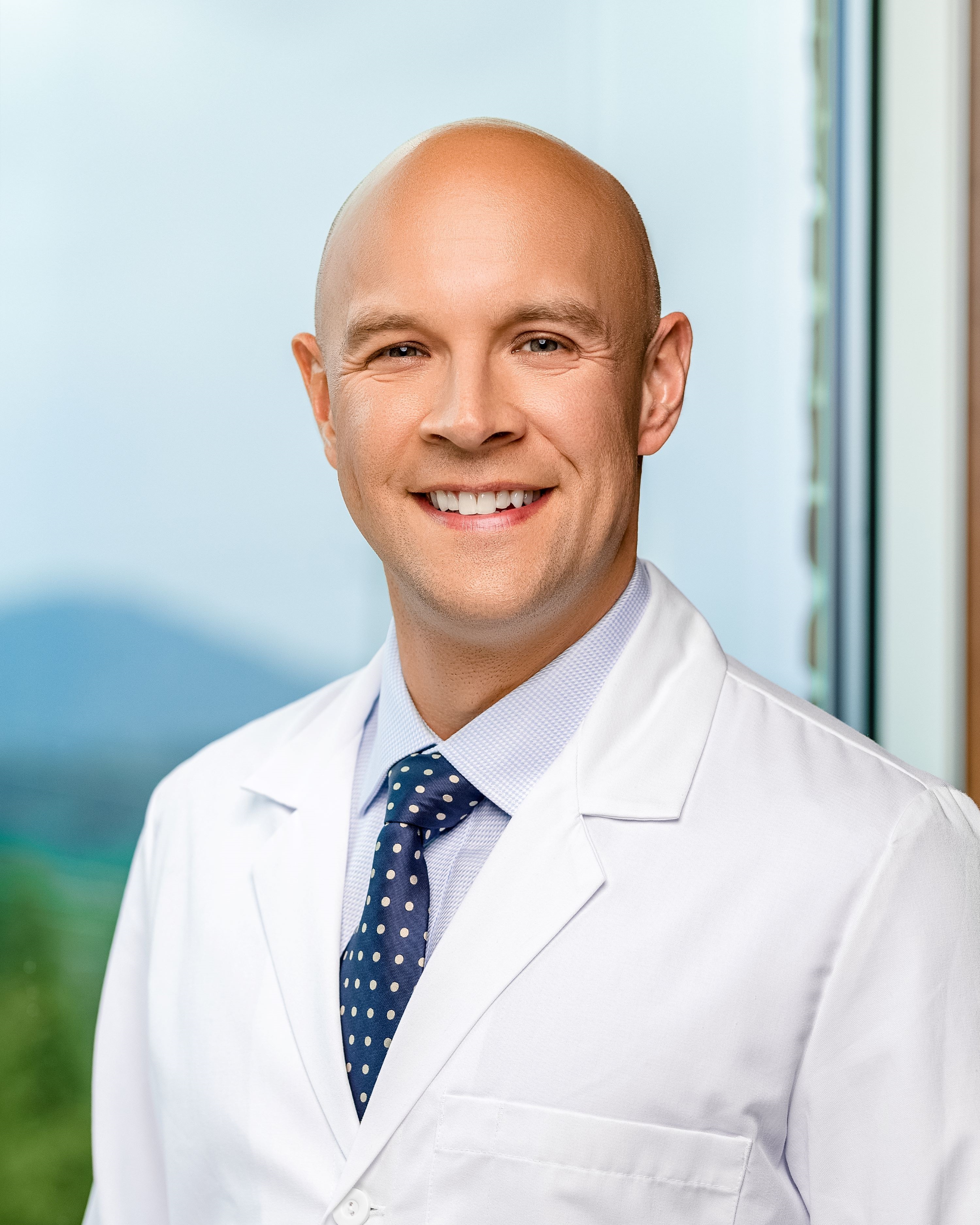 An attending emergency physician at Niswonger Children's Hospital since 2014, Dr. Brown officially assumed duties as chief medical officer of the children's network in 2022. Now, Dr. Brown will also take on the responsibilities as chief medical officer for Franklin Woods Community Hospital.
Dr. Brown hails from Mountain City and began his career in medicine as an emergency medical technician for Johnson County Rescue and Emergency Medical Services. He earned his medical degree from East Tennessee State University and completed his residency as a pediatric physician at the University of South Carolina. He worked as a pediatric emergency physician at the University of Louisville School of Medicine while he earned his master's degree in clinical investigation.
Ultimately, though, Dr. Brown and his wife knew they wanted to return home to the Appalachian Highlands.
"We are extremely grateful to add the talent and compassion of Dr. Brown to our regionwide leadership team," said Melanie Stanton, chief executive officer of Franklin Woods. "Dr. Brown is not only an astounding physician, but an incredible leader as chief medical officer for Niswonger Children's Hospital. We are thrilled to see what will be accomplished under his astute leadership at Franklin Woods." 
Dr. Daniel Lewis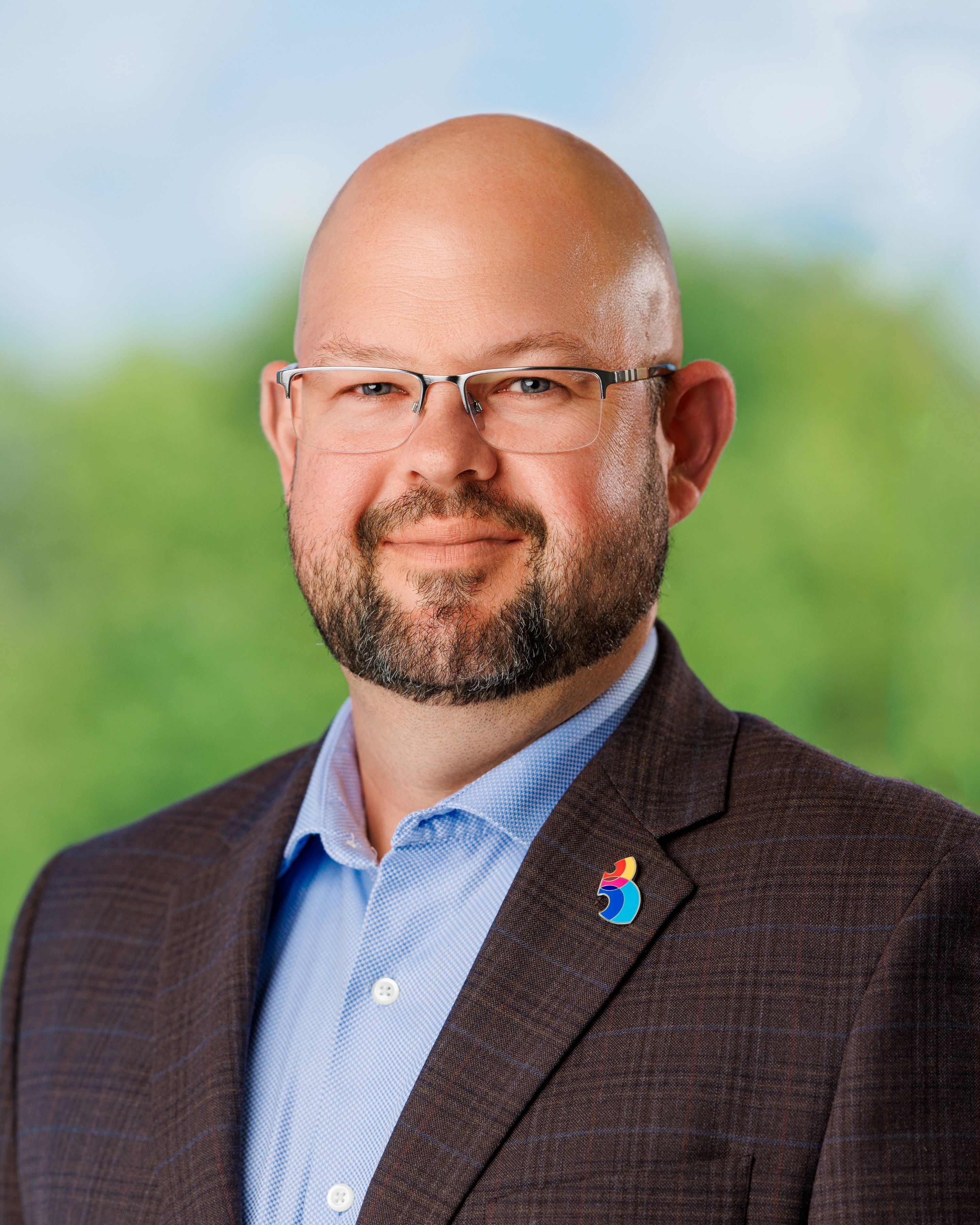 Dr. Lewis has more than a decade of experience as a physician leader in Greene County. He has served as chief medical officer at Greeneville Community Hospital since 2019 and now assumes responsibilities as chief medical officer for Hancock County Hospital and Hawkins County Memorial Hospital. A family medicine physician, Dr. Lewis is a native of the Appalachian Highlands and earned his medical degree from East Tennessee State University's James H. Quillen College of Medicine and with a focus on rural health. He completed his residency at Self Regional Healthcare in Greenwood, South Carolina, and completed an additional sports medicine fellowship at Wake Forest University in Winston-Salem, North Carolina. He immediately began working in Greeneville as a family medicine and sports medicine physician in 2008, becoming chief medical officer of Takoma Regional Hospital in 2012, and he has served in nearly every facility in Ballad Health's Southern Region.
Dr. Lewis also serves as athletic medical director for Greene County Schools, as well as team physician for Tusculum University and the Greeneville Flyboys.
"Dr. Lewis has been an invaluable asset to the Greeneville community for more than a decade, and we are pleased to expand his service to Hancock County and Hawkins County," Carter said. "Not only does he continue providing excellent care for our Greene County patients, he's also a staple sports medicine physician leader in almost every corner of the community. You'd be hard-pressed to find someone who is as dedicated to serving his community as Dr. Lewis, and we are thrilled to welcome him to the leadership team in Hancock and Hawkins counties. "Strong physician leadership is a key component to standardizing care across multiple facilities, and Dr. Lewis is a shining example of how a strong leader in a rural setting can enhance care for patients in their communities."
Dr. Sean Ochsenbein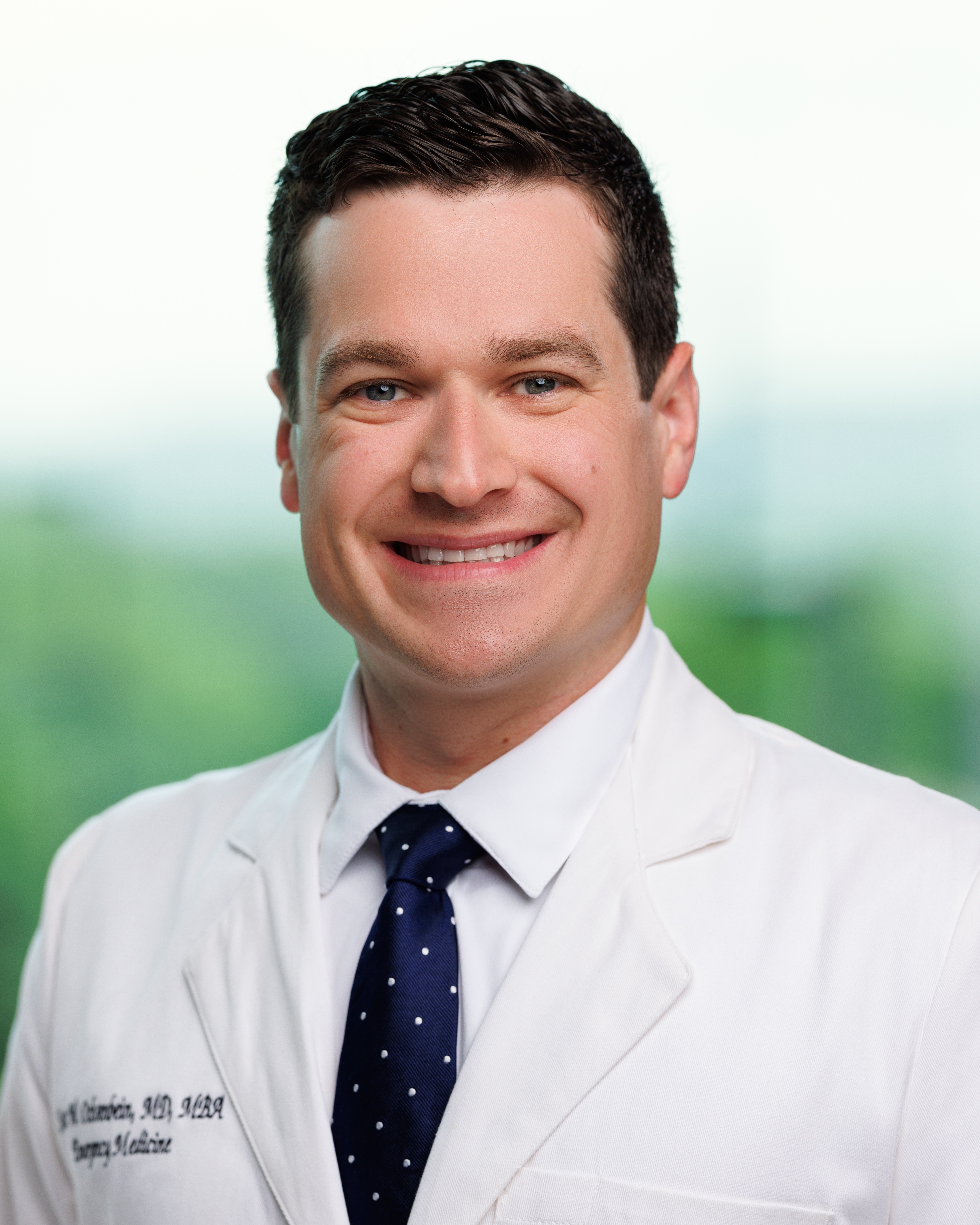 In his new role, Dr. Ochsenbein will serve as a physician leader and collaborate between medical staff leaders and Ballad Health administration to ensure effective delivery of care. His responsibilities also include assuring high-quality performance in infection prevention, information technology and patient satisfaction across three facilities.
Dr. Ochsenbein earned his medical degree from East Tennessee State University's James H. Quillen College of Medicine in 2017 and completed his emergency medicine residency at Wake Forest University in 2020. A Tennessee native, Dr. Ochsenbein's healthcare career began as an emergency medical technician and technical rescue specialist with the Putnam County Rescue Squad and Putnam County Ambulance service.
Dr. Ochsenbein's training in vehicle extraction, rope rescue and providing medical care to individuals under conditions of extreme duress would come in handy when he came across the aftermath of a head-on collision off the side of the interstate that left one car burning. With the help of a nearby sheriff's deputy, Dr. Ochsenbein was able to pull the driver from a burning vehicle before the car exploded, saving his life.
His bravery that day earned him the Public Safety Officer Medal of Valor, a national presidential honor, in 2018.
"Dr. Ochsenbein is the definition of a public servant, and his affinity for his community is evident to anyone who meets him," said Clay Runnels, MD, chief physician executive for Ballad Health. "His experience as a clinician, coupled with his compassion and dedication as a public servant make him an invaluable addition to our clinical leadership team, and we are eager to see how these facilities flourish under his leadership."
Dr. David Wild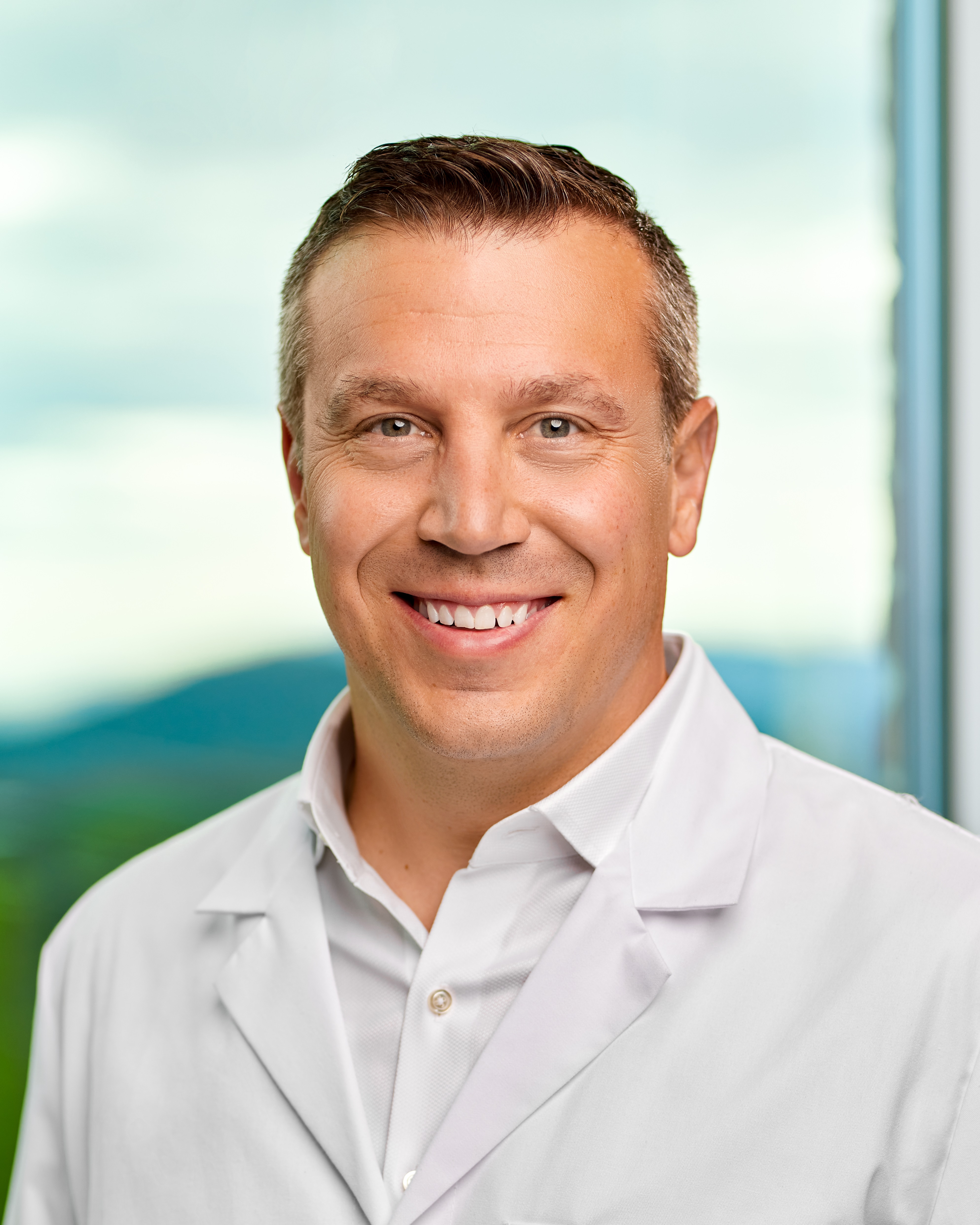 Ballad Health welcomed Dr. David Wild as the chief medical officer for Johnson City Medical Center in 2022, and he assumed the new role of Southern Region CMO soon thereafter, and he continues serving in those capacities.
A certified anesthesiologist, Dr. Wild previously worked at The University of Kansas Health System, where he served in dual roles as the market physician executive and vice president of performance improvement. While serving in two administrative roles, Dr. Wild also practiced as an anesthesiologist on a part-time basis, primarily on the hospital's transplant team.
As the driving force behind KU Health's improvements in hospital quality and financial performance, Dr. Wild led efforts to redesign the system's integrated physician network to bridge the gap between clinical work and the health system's value-based programs.
"Dr. Wild's energy and enthusiasm for healthcare and healthcare operations is almost unmatched, and he's done some impeccable work over the past year as CMO of two of our facilities," Dr. Runnels said. "Our restructure will allow Dr. Wild to concentrate his efforts to optimize care at our Level 1 Trauma Center at Johnson City Medical Center."
Dr. Wild received his medical degree from the University of Missouri- Kansas School of Medicine along with a master's degree in business administration from Rockhurst University in Kansas City, Missouri. During his tenure at KU Health, he served on multiple professional organizations, including the American College of Healthcare Executives and the American Association of Clinical Directors.