Wednesday, Feb 1, 2023
Kingsport physician Dr. Marta Wayt joins Ballad Health Board of Directors
A widely respected physician and leader, Dr. Wayt brings broad clinical, community volunteerism and high-value healthcare expertise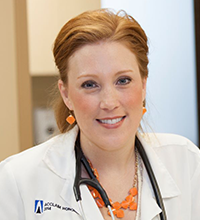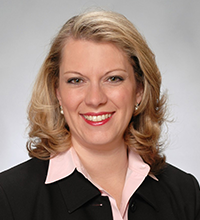 The Ballad Health Board of Directors has unanimously elected Marta Wayt, DO, to serve on the 11-member body governing Ballad Health and its subsidiaries.
Dr. Wayt is board-certified by the American Board of Internal Medicine and practices in Kingsport. She also holds a certification as a Physician Executive from the American Association for Physician Leadership and a Master of Business Administration from the University of Tennessee. She has been licensed in Tennessee for 20 years and also held medical licensure in Pennsylvania.
"The board of Ballad Health values the input of physicians who practice in the region as they make important decisions, and I feel privileged to be able to provide that perspective on behalf of our patients," Dr. Wayt said. "I understand the importance of ensuring access, quality and affordability in healthcare delivery, and I'm eager to collaborate with other community leaders on the board and our medical staff to continue our journey together to honor those we serve by delivering the best possible care for our patients."
In addition to her advanced degrees and certifications, Dr. Wayt has been elected by her peers to serve in various leadership roles throughout Ballad Health. She has served as the elected president of the Holston Valley Medical Center medical staff; a member of the Holston Valley Physician Clinical Council; medical director of Wexford House; chair of the Holston Valley Medical Center Quality Committee; and chair of Holston Valley's Department of Medicine. Most recently, Dr. Wayt was elected by her peers to serve as vice-chair of the Kingsport community hospital board and as chair of the Ballad Health Physician Clinical Council – a body representing the clinical input from physicians throughout Northeast Tennessee and Southwest Virginia. She was also a 2018 recipient of the Scott and Nikki Niswonger Servant's Heart Award, Ballad Health's highest honor for physicians, team members and volunteers.
Dr. Wayt also teaches the next generation of physicians as a clinical preceptor and has received various distinctions and awards, including the Milligan College Leaders in Christian Service Award, Kingsport Rotary Paul Harris Award, Tennessee Medical Association Quarterly Public Health Champion and the YWCA Tribute to Women Award, among many others. She has served as a deacon at First Baptist Church, volunteered at Friends in Need Clinic and volunteers as a medical director and physician at Providence Medical Clinic of Kingsport.
"We are excited to announce the addition of Dr. Wayt to our board of directors," Ballad Health Chairman and Chief Executive Officer Alan Levine said. "Our board values the input of practicing physicians in every decision we make. Dr. Wayt's added voice will complement the terrific work our other physicians on the board have provided. Dr. Wayt has established herself as a respected physician amongst her physician colleagues and our entire team, and her commitment to the community she calls home is evidenced by all she does voluntarily in the community to serve others."
Dr. Wayt takes over the board position vacated by Julie Bennett. Ballad Health announced Bennett will serve as its chief legal officer and corporate secretary. Bennett, who resides in Kingsport, is an experienced corporate counsel with extensive experience in health system governance, having served in leadership positions on the boards of directors of legacy Wellmont Health System and Ballad Health.
Licensed to practice law in Tennessee, Virginia and Georgia, as well as being admitted to practice before various United States courts and the Supreme Courts of Tennessee, Virginia and Georgia, Bennett most recently served as vice president and general counsel to Bristol Motor Speedway.
As a native of the region, Bennett has been involved in many key projects and has served as chair of the boards of director of the Kingsport Chamber of Commerce and Kingsport Foundation, as well as on the boards of First Broad Street United Methodist Church; Kingsport Economic Development Board; the Tennessee Sports Hall of Fame; the Holston Conference of the United Methodist Church Board of Ordained Ministry; the Paramount Center for the Arts; and the Tennessee Commission on Continuing Legal Education and Specialization. She has received numerous accolades in the legal profession and is highly respected throughout the state of Tennessee for her legal expertise.
"I am deeply committed to the mission of Ballad Health and proud to join a team I know cares deeply about the region we all call home," Bennett said. "Throughout the nation, health systems and hospitals face enormous challenges, and it is critical for our region that we navigate those challenges successfully. I look forward to working with the team to overcome these challenges to benefit our patients and the people we serve throughout the region."
"We are delighted to welcome Julie to the team," Levine said. "Her extensive legal and corporate experience, combined with a passion for the region where she grew up, her servant's heart and deep community involvement will add enormously to our efforts to achieve our mission and values."
More information about Ballad Health, its leadership and governance is available at www.balladhealth.org.