Friday, Sep 1, 2023
Dr. Quincy Byrdsong joins Ballad Health as vice president for research operations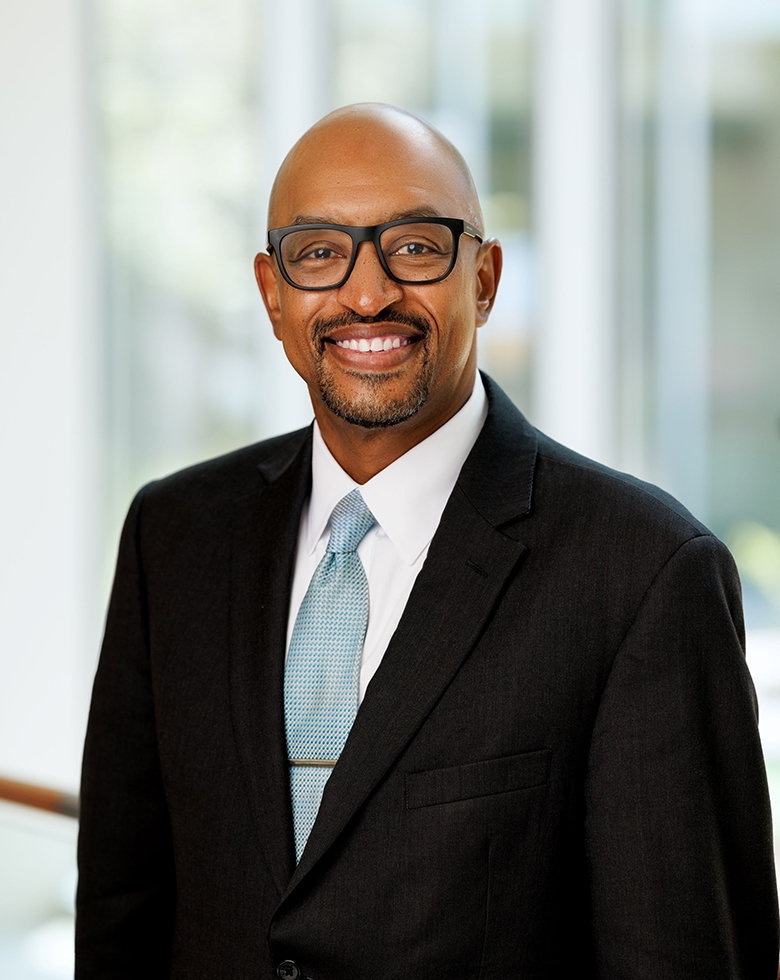 Dr. Quincy Byrdsong, an established executive with experience in academic medicine, research administration and clinical trial management, has joined Ballad Health to serve as its vice president of research operations.
In his new position, Byrdsong will collaborate with academic and research teams to provide strategic, operational and programmatic oversight of all research efforts within Ballad Health. He will be responsible for the development and implementation of Ballad Health's strategic research plan, "Vision for Excellence in Research," in addition to overseeing research directors and fostering collaborations with regional academic institutions to strengthen Ballad Health's research enterprise.
"I am honored to join the clinical research team at Ballad Health in this critical role," Byrdsong said. "I am excited about this opportunity to contribute to the advancement of research initiatives for the health system, and I look forward to collaborating with the exceptional team at Ballad Health to drive innovation, elevate research initiatives and make a positive impact on the lives of our patients and the community we serve."
Byrdsong's extensive career includes serving as the vice provost of health affairs at Lipscomb University in Nashville, where he provided operational leadership for Lipscomb Health. He also oversaw various health-related programs, including the College of Pharmacy, the Schools of Cardiovascular Perfusion, Nursing, and Physician Assistant Studies, as well as the Department of Kinesiology and Nutrition.
"We are pleased to welcome Dr. Byrdsong to Ballad Health," said Dr. Clay Runnels, Ballad Health's chief physician executive. "Dr. Byrdsong brings with him an exceptional background in research administration and clinical trial management, and we are confident that he will play a key role in elevating our research efforts and advancing patient care. We look forward to the significant advancements he will bring to research initiatives at Ballad Health."
Byrdsong's career in research administration spans more than 20 years, during which he directed clinical trials offices at esteemed institutions such as Meharry Medical College, Morehouse School of Medicine, Virginia Commonwealth University Medical Center, and Wellstar Health System. His dedication to research is reflected in his frequent engagements as a public speaker, peer reviewer and journal article author on topics related to research ethics, human research protections and clinical trial administration.
"Byrdsong's expertise and accomplishments make him a valuable addition to our team," said Dr. Matthew Loos, who serves as Ballad Health's chief academic officer. "We are confident that under his leadership, our research programs will continue to thrive and make a positive impact on the lives of our patients."
Byrdsong received his bachelor's degree and master's degree in biology from Middle Tennessee State University, where he was part of the inaugural cohort of Patricia Roberts Harris Fellows in Biology. He obtained his doctorate degree in education from Tennessee State University. He has previously served as president of the Society of Clinical Research Associates (SOCRA) and currently serves as a member of the board of directors for both the Association for the Accreditation of Human Research Protections Programs (AAHRPP) and Public Responsibility in Medicine and Research (PRIM&R).
As a certified Institutional Review Board (IRB) professional and a Certified Clinical Research Professional (CCRP), Byrdsong is poised to build on Ballad's current research portfolio while continuing to serve as a key thought and opinion leader in the clinical research industry.