Monday, Dec 4, 2023
"Super Cooper" blood drive postponed due to weather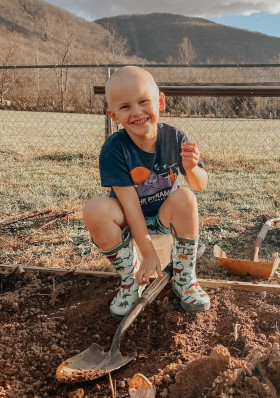 The upcoming "Super Cooper" blood drive has been postponed due to forecasted inclement weather. The rescheduled blood drive will take place on Monday, Jan. 24 from 10 a.m. to 5 p.m.
Additionally, the blood drive will now take place at one location:
UVA Wise
1 College Ave.
Wise, Va.
Donors should register in the C. Bascom Slemp Student Center
This drive is open to the community. Call 423-408-7500 to schedule your time to give. Walk-ins are also welcome.
To give blood, donors must be at least 17 years old, weigh 110 pounds or more and be in general good health. People with a cold, sore throat, fever, flu or fever blisters or who are taking antibiotics are not eligible to donate. Donors who have had a recent COVID-19 infection must wait at least 10 days after their symptoms subside, or 10 days after a positive test for those who are asymptomatic, to donate.
Donors must always wear a mask while donating blood. Those who have received the COVID-19 vaccine should wait at least 48 hours after each dose before making a blood or platelet donation.
While Marsh Regional is also in need of blood products such as plasma and platelets, those products are not collected on mobile units. To give platelets or plasma, donors can visit one of Marsh Regional's three donation centers: 111 W. Stone Drive, Suite 300, Kingsport; 2428 Knob Creek Road, Johnson City; and 1996 W. State St., Bristol.
For more information about blood donation or to schedule a blood drive, please call 423-408-7500.