Image

Image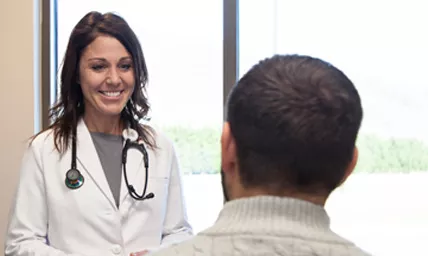 Primary & Urgent Care
Overview
Count on Ballad Health to get you the care you need – regardless of when you need it.
Ballad Health's network of primary care physicians are here to help keep you and your family healthy. Your primary care doctor will develop a lasting relationship with you to ensure they're working toward your unique healthcare goals.
Our urgent care provides are on call to help treat minor injuries, illnesses and fractures while offering onsite diagnostic testing. Ballad Health's urgent care staff is dedicated to providing skilled, attentive care as quickly as possible.
Primary care services
Ballad Health offers a comprehensive network of primary care physicians who are accepting new patients.
Your primary care doctor will assist you in maintaining your health through regular checkups and general care visits. You can choose a primary care provider for a variety of specialties, including:
Learn more about primary care services and treatments.
Conditions We Treat
Acute illnesses or injuries

Bone and joint conditions

Chronic conditions

Ear, nose and throat conditions

Eye infections or injuries

Mental and behavioral health conditions

Urinary system issues

Weight concerns