Certified Advanced Joint Replacement Program
AT BRISTOL REGIONAL MEDICAL CENTER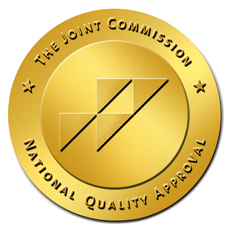 Our orthopedic care focuses on education, rehabilitation and encouragement to foster your quick, safe recovery.
In fact, our Every Step Joint Replacement Center at Bristol Regional Medical Center is one of only three programs in Tennessee – to earn an Advanced Total Hip and Knee Replacement Certification from The Joint Commission.
With Bristol Regional, you can have confidence choosing top-quality care from a dedicated team that's by your side every step of the way.
The Winning Team Your Joints Need
Bristol Regional's joint replacement team is committed to getting you back in stride with efficient, coordinated care.
At the Every Step Joint Replacement Center, we provide:
A dedicated nurse coordinator who will guide, support and be an advocate for you through the joint replacement process, educating you on your plan of care, from pre-admissions through discharge, and maintaining contact with you after surgery
Presurgery classes, taught by our nurse coordinator, to prepare you on what to expect throughout the process and your hospital stay, as well as give you a chance to tour our facilities and observe rehabilitation classes in our Every Step Joint Replacement gym
Professional, supportive physical therapy seven days a week, where you'll progress with a group of people who have gone through the same surgery as you
Efficient, well-planned scheduling, so you'll be home in time for the weekend
Tailored treatment plans that fit your unique needs
Strong partnerships with our region's leading orthopedic surgeons and specialists
With precise skills, quality outcomes and physician expertise, the surgical care you need is close to home at Bristol Regional Medical Center.
Is Total Joint Replacement for You?
If you have questions or would like to learn more about total knee or hip replacement, please call our nurse coordinator at (423) 844-4308.
Or learn more about orthopedic surgery at Ballad Health.