Mammograms at Ballad Health
Being nervous about getting a mammogram is natural. Our friendly, welcoming staff is here to help make your experience as comfortable as possible.
Our breast imaging centers are designed for women with peaceful, women-only waiting rooms, private changing areas and full-coverage gowns.
Remember – you don't need a doctor's order for your mammogram screening. Just call for an appointment at 1‑833‑8‑BALLAD. If you're an existing patient, use the Ballad Health app through your MyChart account to schedule online.
Image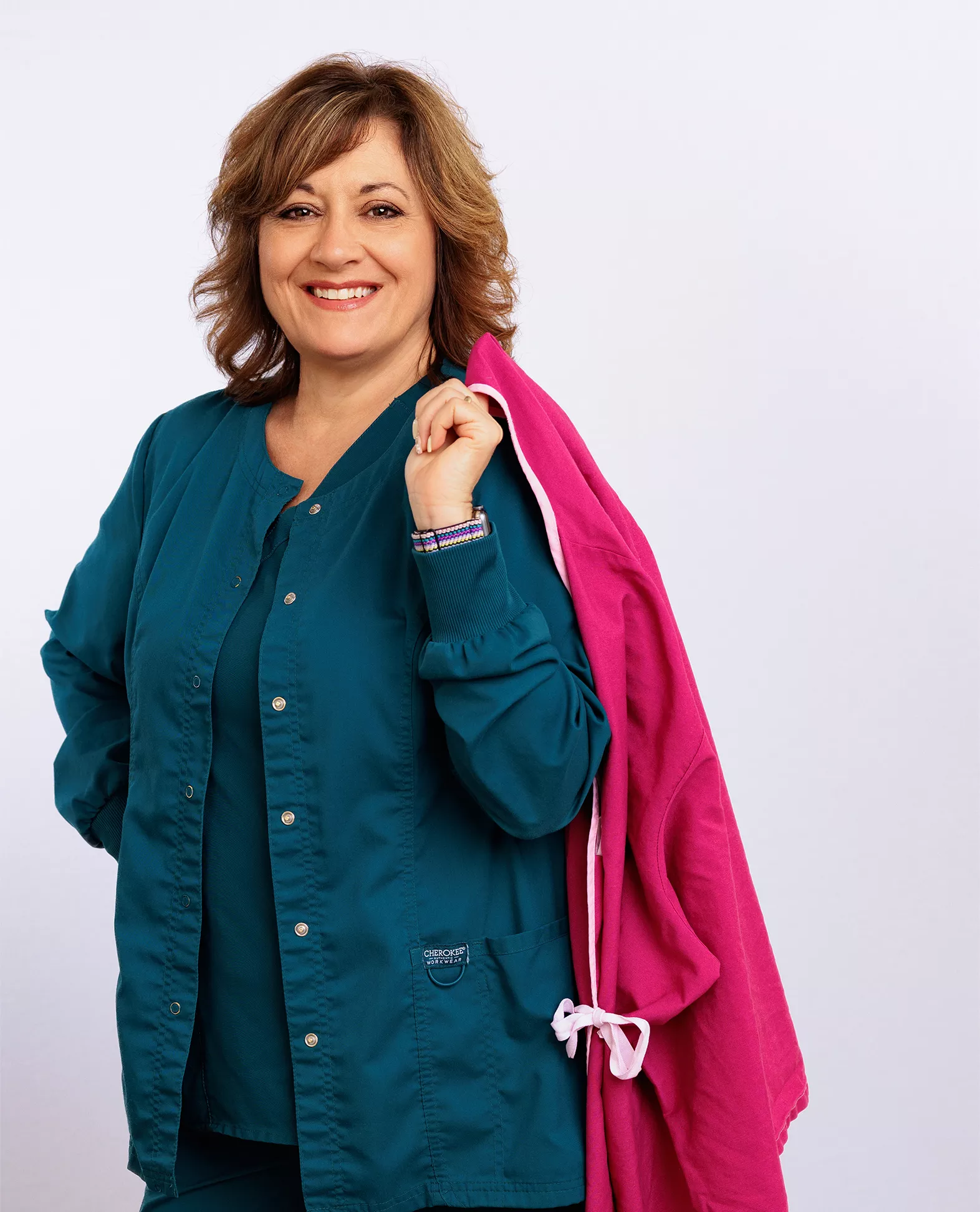 Yearly screening begins at age 40
Early breast cancer detection
Mammograms are an important part of women's health because they help save lives by detecting cancer early, even when there are no warning signs or symptoms.
Early detection means less invasive treatment can be started right away, leading to life-saving outcomes.
Women should begin having yearly mammograms at age 40, or earlier if they're at high risk.
Mammography
Top-of-the-line cancer detection
Breast imaging locations
Access throughout the Appalachian Highlands
Breast cancer symptoms & high-risk factors
Knowing the signs or factors that put you at risk for breast cancer is important, especially as you get older.
A lump or mass in the breast or a lump in the underarm area
Swelling of the breast
Skin irritation, redness, scaliness or thickening of the nipple or breast skin
Breast or nipple pain or the nipple turning inward
Nipple discharge other than milk
Having a family or personal history of breast cancer
Having dense breast tissue
Early menstruation before age 12
Late menopause after age 55
Why choose Ballad Health mammography?
Top-of-the-line 3D technology
Mammograms utilize low-dose X-ray technology to see inside the breast. Ballad Health uses the latest 3D technology at all of our comprehensive breast centers and at many of our women's centers.
Traditional 2D mammography could only take a single image in two directions, but 3D mammography allows the radiologist to view images of each breast from various angles, reducing the risk of false-positive readings. Learn more about 2D versus 3D mammography.
Ease of access
If you're a current Ballad Health patient, it's easier than ever to make a screening mammogram appointment on the Ballad Health app through your MyChart account. For new patients, call 1‑833‑8‑BALLAD.
We have seven locations throughout the Appalachian Highlands offering mammography services, as well as a mobile clinic to reach rural areas with low-cost access to mammograms.
Financial support
Almost all mammogram screenings are covered by insurance. 
No insurance? 
We've got you covered. Ballad Health has special programs to cover the cost of mammogram screenings and has partnerships with local health departments who also can help. 
High-quality care
Feel secure knowing your mammogram takes place at a Ballad Health location that's accredited in mammography by the American College of Radiology. Our accreditation means you can trust highly trained staff to perform your test the right way and use up-to-date equipment to get correct results.
Continuum of care
Once your screening is complete, your results are sent directly to your preferred doctor in addition to the results you'll receive in the mail for your own records.
If something abnormal is spotted in your mammogram, your doctor will schedule an appointment for more comprehensive testing to determine if further intervention is needed. Here are some of the other tests that we offer:
Ultrasounds – Our comprehensive breast centers also offer breast ultrasounds, or sonograms, which use sound waves to produce images of structures within your breast. This allows your physician to check blood flow and detect abnormalities, like cysts. A breast ultrasound is often used alongside a mammogram when a change is seen or felt in the breast. 
Ultrasound breast aspiration – One of our breast radiologists will place an ultrasound probe over a cyst, numb the area with local anesthesia and insert a needle into the cyst to withdrawal fluid.
Ultrasound breast biopsy – One of our breast radiologists will probe a region of interest, numb the area with local anesthesia and remove tissue for further examination under a microscope.
Stereotactic breast biopsy – Abnormalities found on a mammogram can be biopsied by using a needle guided by computer technology. 
What to expect during your mammogram
We understand that scheduling a mammogram can be a little intimidating, but we're here to guide you through the process and ensure your comfort every step of the way.
Preparing for your appointment – Because the aluminum in deodorant mimics the appearance of calcifications, you're not allowed to wear deodorant to your appointment. Don't worry though, we offer complimentary deodorant so you can get right back in to the swing of your routine after your screening.
Warm welcome – When you arrive at one of our state-of-the-art facilities, our friendly staff will greet you with a warm smile and make you feel right at home. You'll be asked to complete some paperwork, including your personal and medical information.
Schedule your mammogram today
Simply call for an appointment at 1‑833‑8‑BALLAD or, for current patients, schedule one on the Ballad Health app through your MyChart account.