Image

Image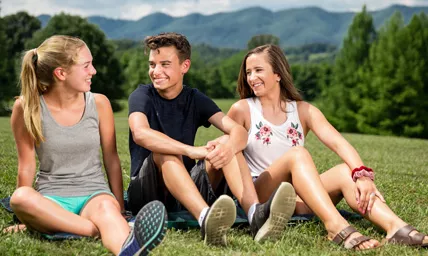 Pediatric Conditions
Overview
Ballad Health provides comprehensive care for infants, children and teenagers. Our skilled pediatric team offers a variety of services, including well-child care, immunizations, school and sports physicals, as well as treatment for acute and chronic illnesses.
Many of our facilities offer same-day or next-day appointments for most sick visits.
All our pediatric physicians are members of the American Academy of Pediatrics.
Conditions We Treat
Abdominal pain

Anemia

Autism spectrum disorders

Bone health problems

Cardiopulmonary disease

Cerebral palsy

Cholesterol problems

Cleft palate

Congenital heart defects

Endocrine conditions

Failure to thrive (FTT)

Feeding and swallowing disorders

Genetic disorders

Growth and development

Heart murmurs

Hemophilia

High blood pressure

Hormonal changes

Learning disabilities

Menstrual problems

Musculoskeletal impairments

Nutritional issues

Obesity or overweight

Prematurity

Puberty

Reading disorders

Reproductive health problems

Sensory processing

Speech and language disorders

Torticollis

Tracheostomy and/or ventilator dependency

Traumatic brain injury
What to expect
Niswonger Children's Network
The Ballad Health Niswonger Children's Network is a regional system of care that's comprised of Ballad Health facilities, community outreach programs and healthcare initiatives that aim to deliver high-quality, effective care for children and families throughout the Appalachian Highlands.
The network showcases Ballad Health's commitment to serving all children in our communities by offering superior services for children – even beyond our hospital walls.
Learn more about the Niswonger Children's Network.
Niswonger Children's Hospital
Our children's hospital serves more than 200,000 children in a four-state, 29-county region, including East Tennessee and Southwest Virginia. It is home to one of only nine St. Jude affiliate clinics.
Niswonger Children's Hospital is staffed by pediatric experts who know, love and care about children and their families. Our hospital pediatric team is dedicated to providing safe and child-friendly care that is centered on the patient and family.
Niswonger Children's Hospital is able to provide comprehensive pediatric services with access to more than 20 pediatric specialties due to its partnerships with East Tennessee State University's pediatric residency program and other pediatric specialty groups in our region.
Strong Futures
Ballad Health Strong Futures provides healing addiction and mental healthcare services for mothers and expectant mothers.
Our team provides a wide range of multi-generational outpatient services for families in the Appalachian Highlands, including family counseling, relapse prevention and intensive case management.
Learn more about Strong Futures.
Neonatal services
At Ballad Health, our physicians specializing in the care of newborns are joined by specialty-trained nurses, dieticians, respiratory therapists, social workers and pediatric subspecialists who work as a team to provide the best possible care for babies and their families.
Child and adolescent behavioral health services at Woodridge Hospital
Ballad Health's behavioral health hospital has a unit dedicated to pediatric care.
Woodridge Hospital's Willow Unit is a 12-bed, inpatient psychiatric unit for kids aged 6 and older. The team in the Willow Unit is composed of counselors, expressive therapists, medical doctors, nursing professionals and social workers.
As behavioral problems in children do not always present in a typical manner, Willow Unit's well-trained staff offers expert consultation, evaluation and referral services.