Pediatric Orthopedics at Niswonger Children's Hospital

Dr. Brandon Green and nurse practitioner Alison Herrig understand the unique needs of children with orthopedic issues and specialize in providing the highest level of care in a family-centered environment.
From mending broken bones with brightly colored casts to performing surgery to treat complex conditions, Dr. Green and his team provide expertise in diagnosing and treating a wide range of childhood injuries, disorders, and diseases of the bones, muscles and joints, including:
Scoliosis and other spinal abnormalities
Pediatric sports injuries
Cerebral palsy
Clubfoot and other problems of the foot
Limb deficiencies and prosthetic restoration
Spina bifida
Brittle bone disease
Where to find us
Serving patients throughout East Tennessee and Southwest Virginia, the clinic is located on the Johnson City Medical Center campus:
Mountain States Medical Group Pediatric Orthopedics
Building 410
410 N. State of Franklin Road, Suite 130
Johnson City, TN 37604
Our leadership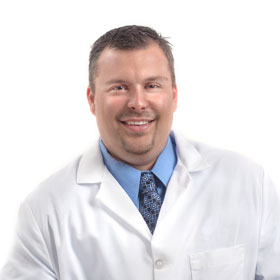 Meet Dr. Brandon Green
Dr. Green leads the Orthopedic Clinic at Niswonger Children's Hospital.
He is a graduate of Virginia Tech Carilion School of Medicine and completed his pediatric orthopedic residency at Emory University in Atlanta, Georgia.
Dr. Green is also a graduate of the Orthopedic Residency Program at Holston Valley Medical Center.
Schedule an appointment
Please call (423) 431-2477 to make an appointment or to learn more.