Image

Image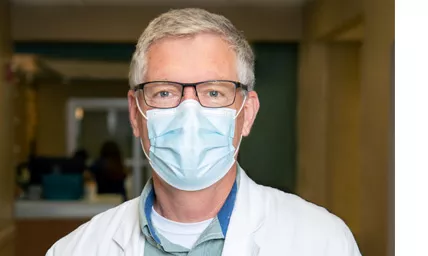 Infectious Disease – COVID-19
Overview
Free COVID-19 vaccines
COVID-19 vaccinations are available at your local pharmacy. Search for your closest COVID-19 vaccine location by visiting the CDC's vaccine finder.
---
COVID-19 information and resources
Coronavirus disease 2019 (COVID-19) is a respiratory illness that can spread from person to person. It spreads when an infected person breathes out droplets and particles into the air that contain the virus. People who are within 6 feet of an infected person with COVID-19 are more likely to contract the virus.
Any person infected with COVID-19 can spread the virus, even if they have no symptoms.
You can protect yourself and others from COVID-19 by:
Getting vaccinated
Wearing a mask or face covering that covers both your nose and mouth
Staying 6 feet apart from others
Avoiding crowds and poorly ventilated spaces
Washing your hands regularly
Sanitizing surfaces frequently
Find COVID-19 resources from the CDC, the states of Tennessee and Virginia, and other sources for more information.
What to expect
Think you might have COVID-19?
COVID-19 testing
If you are concerned you may be ill, schedule a COVID-19 test online at one of our test sites. Ballad Health offers testing for patients of all ages.
Enter your location and select "COVID Testing – No Symptoms" as your reason for visit.
Appointments are required. Referrals aren't needed.
Learn more about COVID-19 testing.
Post-COVID care clinic
Ballad Health has launched the Center for Post-COVID Care to provide a full spectrum of services to patients struggling with post-COVID symptoms.
Learn more about our Center for Post-COVID Care.
Appalachian Highlands COVID-19 Information
Our COVID-19 scorecard shows several key data measures for Ballad Health's entire service area, such as:
Total positive COVID-19 case count
Percentage of people testing positive for COVID-19 out of all who have been tested
Number of currently hospitalized COVID-19 patients
Number of COVID-19 patients in ICU and number of those patients on ventilator support
We have not included COVID-19 vaccine rates – both for the region and our hospitalized – because available data is incomplete.
Booster shots, which have a significant influence on an individual's likelihood of becoming seriously ill from COVID-19, are available at other providers and might not be reflected in Ballad Health records. Additionally, the number of boosters people should have will differ, depending on each person's age and health factors, and will thus impact reporting.
COVID-19 scorecard for the Appalachian Highlands [PDF, 230 KB]
Haga clic aquí para leer en español el Boletín COVID-19 [PDF, 231 KB]