Level 1 Trauma Center at Johnson City Medical Center
400 N. State of Franklin Rd.
Johnson City, TN 37604
(423) 431-6562
Johnson City Medical Center features a rural Level 1 trauma center delivering the highest level of trauma care available within our region. Serving Northeast Tennessee, Southwest Virginia, Eastern Kentucky and Western North Carolina, our Trauma Center is one of five Level 1 state-accredited trauma centers for Tennessee.
Johnson City Medical Center ranked in the top 5% nationally in Emergency Medicine by Healthgrades.
---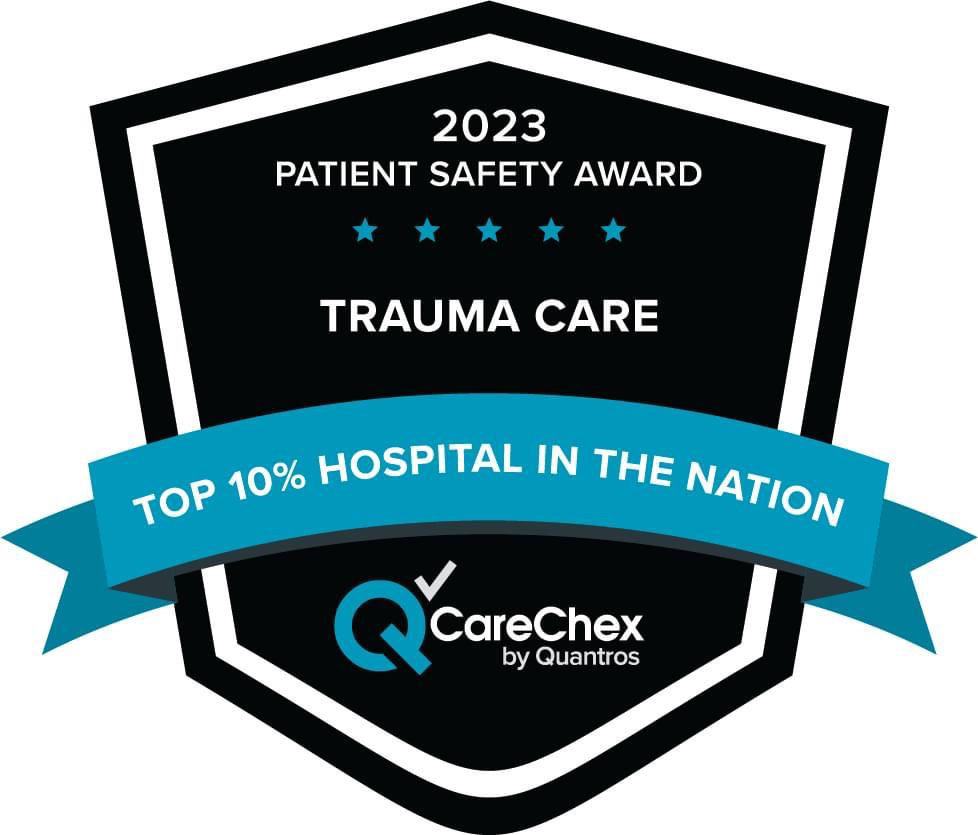 ---
Trauma services
Our trauma team provides immediate care to injured patients 24 hours a day, including:
Emergency services
Surgical care
Intensive care
Step-down care
Rehabilitation
Providing trauma care is a unique and highly complex system than includes pre-hospital, hospital or acute care, outpatient management and rehabilitation services.
Johnson City Medical Center recognizes the importance of each skill set of these areas and seeks to work together in order to provide our customers the best possible care.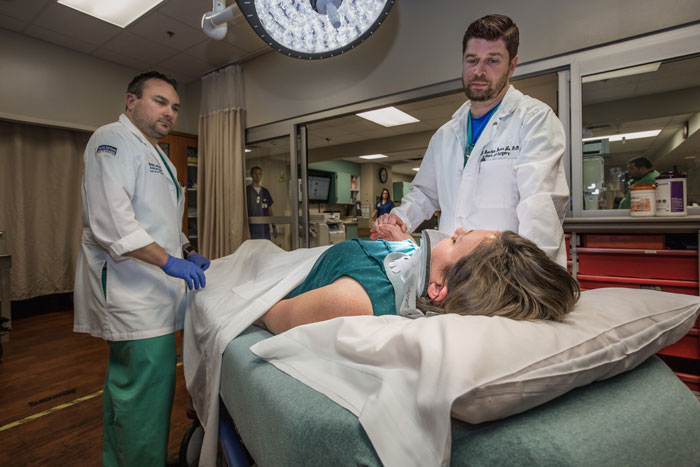 Photo: Brian Plant, PA (left), and trauma surgeon Dr. J. Bracken Burns (right) treating a patient.
Programs
The Trauma Center participates in research, quality improvement and injury prevention programs.
Our goal is to provide the best evidence-based trauma care and to honor the privilege we are given to care for those who are injured in our region.